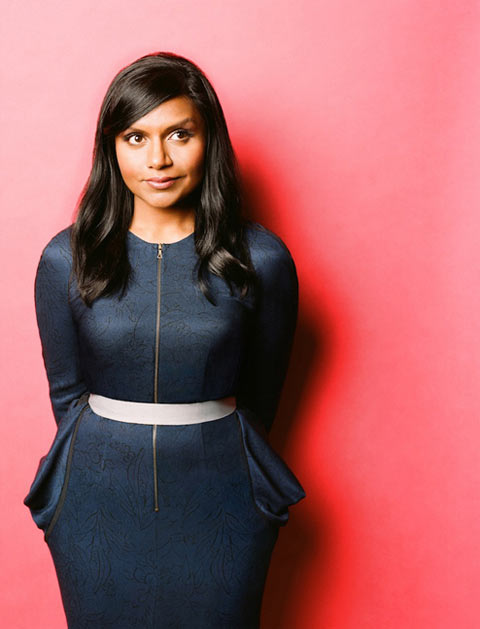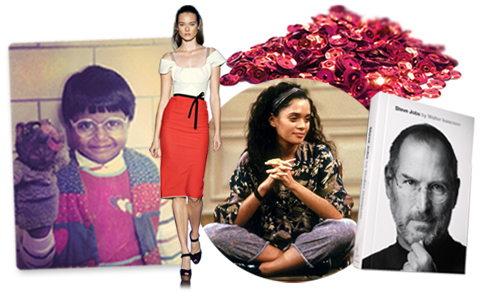 The best piece of advice I ever received was…
From my parents, who are excellent people and my closest confidantes. My dad always says 'The best revenge is living well,'which is terrific advice but difficult for me to take sometimes, because I have an enormous, fragile ego, and often get hurt and seek revenge. Basically that means that instead of keying the car of someone who's wronged me, I should go for a run, or do some push-ups. My mom has always said, 'You have to be your own best friend.' When I was kid I didn't understand this. I was like, 'Ew, I hate myself. I want a pretty blond best friend who is good at sports and whose parents have a house on Nantucket.'
My parents think I'm…
Kate Middleton, but perfect-er. What can I say, they're my parents!
My style is…
Fun. Playful Los Angeles by way of Mumbai wedding extravaganza. Sometimes I wear a giant ethnic necklace. That's my move.
My style icons are…
Gwen Stefani, Kanye West, Denise Huxtable, Rihanna, and I really love the way Stephen Colbert carries himself. He's so elegant.
Favorite designers…
I love Miu Miu and Temperley for when I have to look black tie. Roland Mouret when I need to look hot as hell but, like, a serious-minded person. Alice & Olivia for fun parties. Charlotte Ronson, J. Crew, bcbgeneration for work, and Tory Burch for absolutely everything (sorry it's true, I'm wearing my Selma boots and Simone cardigan as I write this).
Secret (or not-so-secret) indulgence…
I cannot stop myself from buying anything with sequins on it. I'd buy a sequined toilet brush if it existed.
Book I'm reading now…
I'm reading and thoroughly enjoying The Bell Jar by Sylvia Plath. No, just kidding. I'm reading A Stolen Life by Jaycee Dugard, but I can only read a few pages at a time and never before bed. It's too intense and is basically fodder for horrific nightmares. I am looking forward to the Steve Jobs biography that he authorized. I love that guy.
A wink or a smile?
I say smile, because recently I started showing my teeth when I smile. I used to not because I have some hardcore gaps in my top row of teeth, and I thought it made me look goofy. This year I just decided, Oh, what the hell. I'm not this Victoria Beckham person who's whole sophisticated look is not revealing joy. So I smile with my irregular teeth.
The secret to making people laugh is…
You can never 'try' to make people laugh. If you're trying to do that, you'll likely end up with your cheesy, adorable, dentist's level of comedy. I find that the funniest person is the person who tells the truth in an unusual way, like Chris Rock or Louie C.K.
What really concerns me…
I have a personal relationship with pancreatic cancer. I've spent the last few months trying to gain awareness and get Congress to be aware, too. A great site for information is the Pancreatic Action Network.