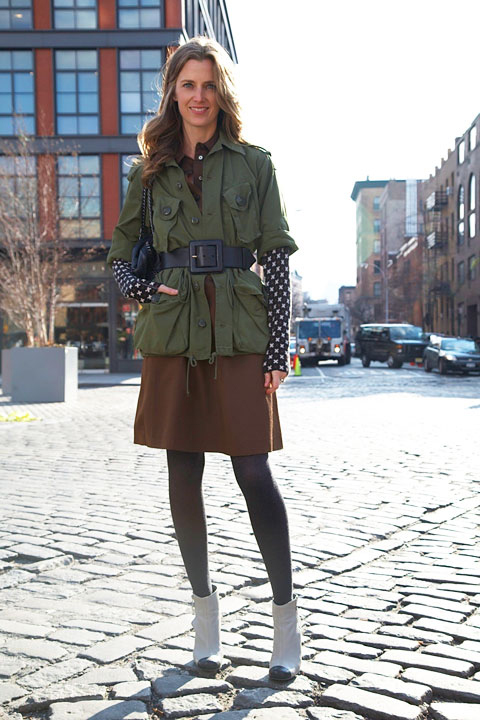 I'm wearing… My vintage army jacket, Tory Burch Simone cardigan, Tory Burch Hanne dress, YSL belt, Club Monaco tights, Chanel bag and Chanel boots.
When I wear Tory I feel… Put together.
My style mantra… Is you should always feel like yourself in your clothes, even if that self is different every day.
When it comes to style, my mother… Has the best taste of anyone I know, but she was never scared to embrace something wonderfully tacky. Her mix of tasteful and tacky is what rubbed off on me the most.
All-time most stylish movie… Is Mahogany with
Diana Ross.
My sign… Is Taurus.
My charity… Is The Scott Polar Research Institute at cambridge University, England.
My perfect day in N.Y…. Is spent entirely at home with my husband and kids, playing board games, reading, doing arts and crafts and having family friends over for brunch.
Date night… Is Freeman's. I always order smoked trout.
Girls' night… Is at The Elephant, before that La Esquina.