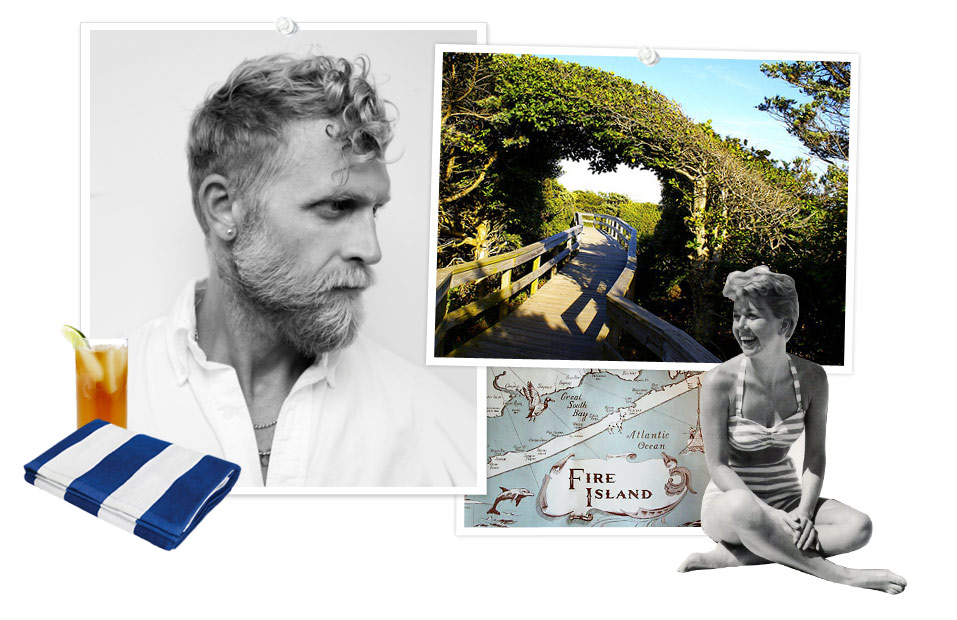 The Giles & Brother designer unwinds on New York's Fire Island.
WHAT I'M PACKING…

My leather visor and a 'good' book.

DURING THE DAY I WILL…

Lay on the beach getting as tan and as blonde as
I can while trying not lose to Darren at Yahtzee.

AT NIGHT I WILL…

We always try to cook great dinners — and then
grab a drink at the always glamorous Cherry's.

SECRET ONLY A LOCAL WOULD KNOW…

Not too secret but the Sunken Forest is magic!

BOOK I'M READING…

The opuses of both George R.R. Martin and Margaret Atwood
— I'm a strong believer in a 'high/low' reading selection even at the beach — I'll let your readers choose which is which.

GAME I LIKE TO PLAY…

Yatzee as well as Rummy 500. The former I usually lose and the latter I'm something of a destroyer, if I say so myself.

TRAVEL TIP…

Benadryl gel! The mosquitoes are ruthless.

SUMMER COCKTAIL…

Coming from a long line of beachy Floridians, we do have a traditional family beach drink called a Castro Convertible (long story): 1/3 Mount Gay or Goslings rum, 2/3 tonic and 3-5 fresh key limes, all mixed in the largest tumbler you've got. Best if started early and sipped all day, refilled often.

GROOMING TIP…

The best part about the beach for me is having salty hair bleached out by the sun.

SUMMER PLAYLIST…

We have amassed quite a pile of old records out there so it's been a lot of Doris Day and Tammy Wynette so far this summer.