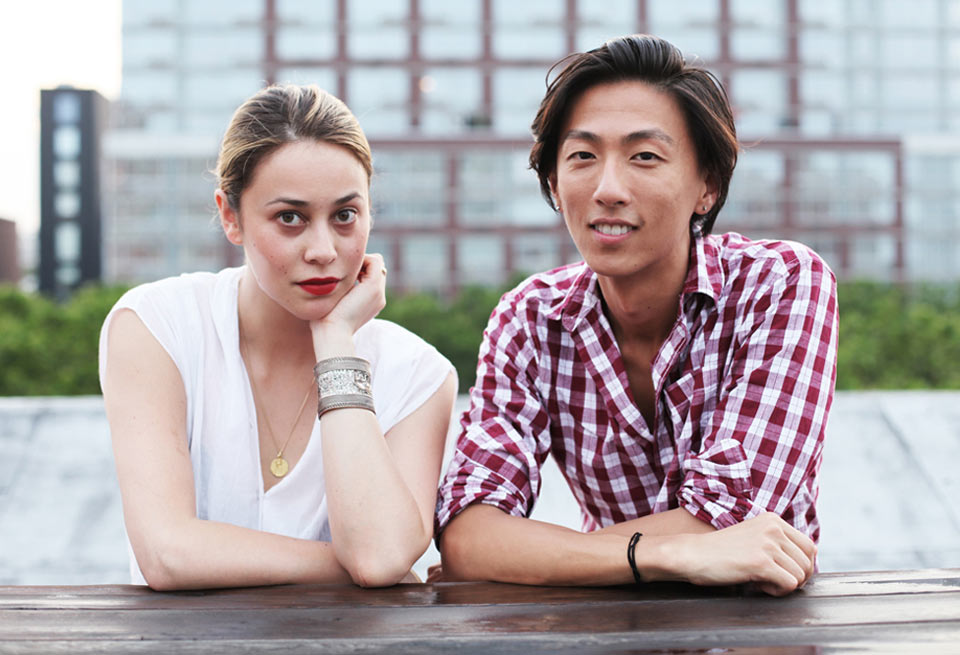 New foodie website The Food-Life features "food stories" and recipes from tastemakers in industries like fashion, publishing and music. Here, a word with the founders Lauren Levinger and Michael King.
How do fashion and food relate?

Both: Fashion and food are both art forms and people in both industries are constantly trying create
new ideas and concepts. To us, a trip to Barneys is just as exciting as a five course meal.

Fall cocktail?

Lauren: Hot Toddy
Michael: Spiked Soy Hot Chocolate

Go-to hors d'oeuvre?

Lauren: Pigs in a blanket
Michael: Tomato basil bruschetta

Favorite dinner?

Lauren: My mom's Guamanian food
Michael: My mom's Chinese cooking

And for dessert?

Lauren: Any kind of cake (chocolate, carrot, pistachio).
Michael: Anything rhubarb and ice cream (soy based only).

Favorite local restaurant?

Lauren: Malatesta Trattoria
Michael: Frankies 457 Spuntino

Best street food?

Lauren: The Treats Truck
Michael: The Arepa Lady

Favorite me more related to a meal?

Lauren: I once stepped on my birthday cake and we ate around it — never been able to live that down.
Michael: Making a four course brunch in order to impress my boyfriend's mom.