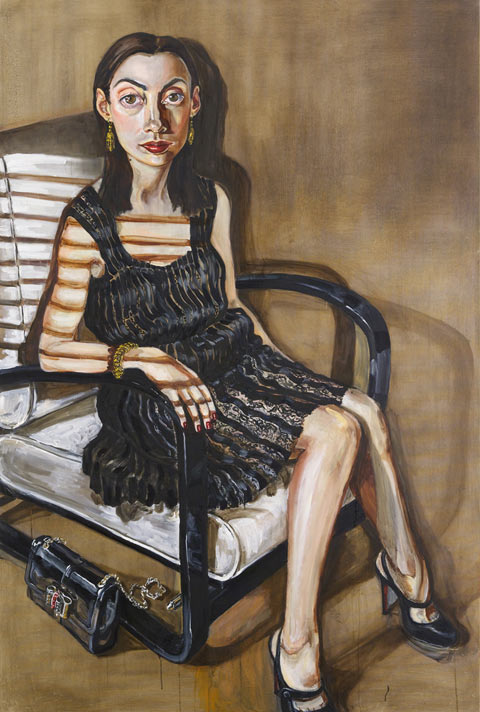 The stylish artist takes a look at herself.
I focus on self portraits because… every work of an artist is a self-portrait. I just pushed it further. I have painted self portraits on a daily basis as a form of diary. I use images of myself in varying poses — clothed and unclothed — as staging grounds for an emotionally charged internal discourse on relationships and the power of 'playing dress up.'
I am most influenced by… Manet.
My personal style is… depends on how I feel. It could be from couture to bohemian. Style cannot be too defined as it is an expression of one's life. The minute you define it, it becomes dead.
My favorite designers are… Christian Lacroix, Diane von Furstenberg, Lanvin, Azzedine Alaïa, Phillip Lim, Yves Saint Laurent.
In my studio, I am listening to… the Biutiful soundtrack, Georges Delerue, Michel Legrand.
If I wasn't an artist… I would love to sing. I always feel so self-conscious about my voice, and yet it must be incredible to able to express yourself that way.
If I could visit any city tomorrow… it would be Oman.
If I could own any piece of art, it would be… La Bella by Titian. The way it is painted is so fresh and alive. Like the brush strokes just happened yesterday. It is timeless.