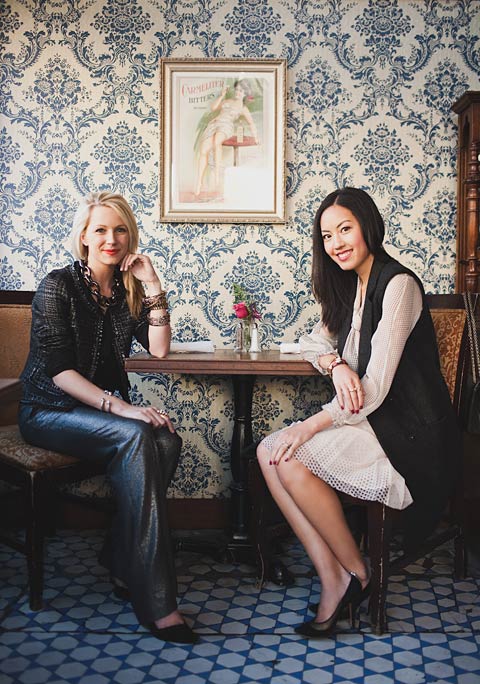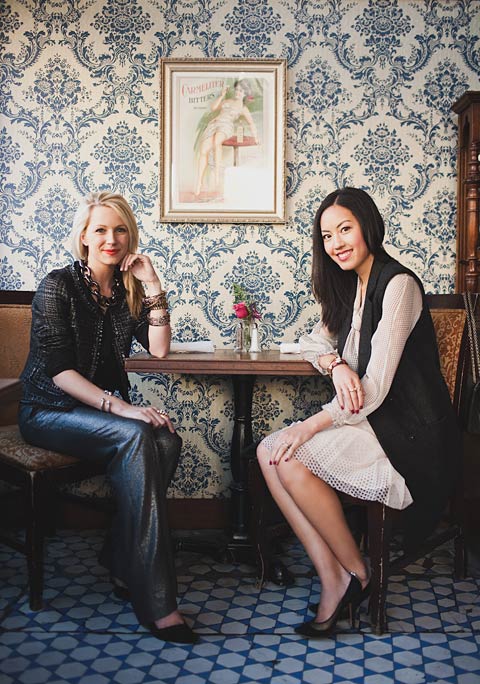 How do Atlantic Pacific's Blair Eadie (left) and 9to5chic's Anh Sundstrom, two San Francisco bloggers, balance work and holiday parties? Careful styling.
The key to dressing for a holiday party is…
Blair: To put your own spin on it.
Anh: To top it off with a smile.
If I'm going from the office to a holiday party, I…
Blair: Change my shoes…but some events do require a full change.
Anh: Add bright lipstick and festive heels.
Favorite SF spot to grab a drink…
Blair: Zeki's. They have the key ingredient to a great holiday bar — a fireplace.
Anh: At home — I'll be throwing a holiday party or two this year!
Blair is wearing Tory's Caylee Pant with a Madewell blouse, Zara jacket and heels. Ahn is wearing the Andra dress, H&M vest and Chloe heels. Photo by Bess Friday.