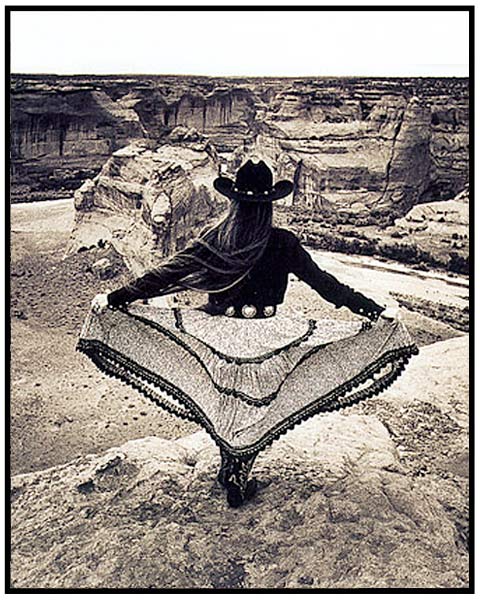 Photograph by Jim Arndt
In 1995, French Vogue editor Nathalie Kent settled in Santa Fe and opened Nathalie, a boutique specializing in fashion, interiors and art. We asked this Southwestern transplant for her insider's opinion on everything Santa Fe….
Shop
I might as well say my own! I sell art, incredible Navajo rugs from the '40s, blankets and a lot of things from Europe. I mix up traditional things from France, where I come from, with the traditional things from here. If you stay traditional, it fits.
Art
Morningstar Gallery for the quality of what they show and the way it's displayed — antique native pots, baskets, parfleche bags, amazing beading… I also love Shiprock. They have new American Indian artists and vintage pieces.
Eat
Coyote Cafe — sit at the bar and watch them cook. In the summer they open the Mexican cantina on the rooftop. You have a view of the whole town. They have great margaritas.
Spa
El Monte Sagrado in Taos. It's pretty spectacular. There's also Ojo Caliente. Very down to earth. You can go from one hot spring to another. In Santa Fe, there's La Posada — they have traditional kiva fireplaces in the rooms.
Favorite Market Find
I love getting the ristra. It's a red hanging garland of [drying chili pepper pods]. I put them all over the door of the store. You get fresh tamales too, which are fabulous.
To Do
Tent Rocks is a great hike. When we go on a little drive, we take the "High Road" to Taos, which has all the little villages and churches throughout the mountains.