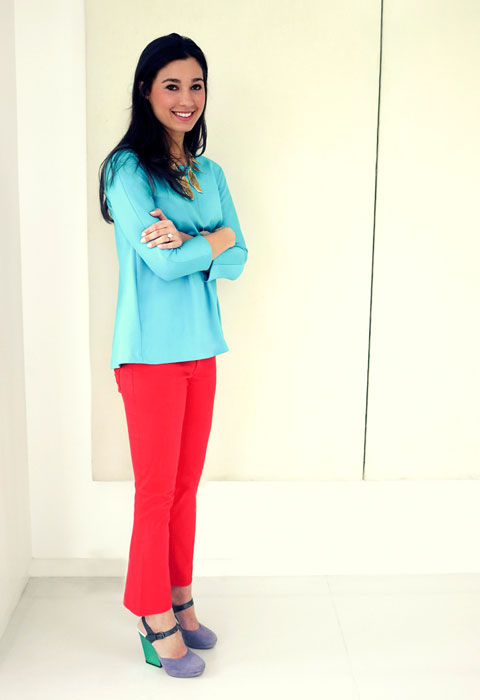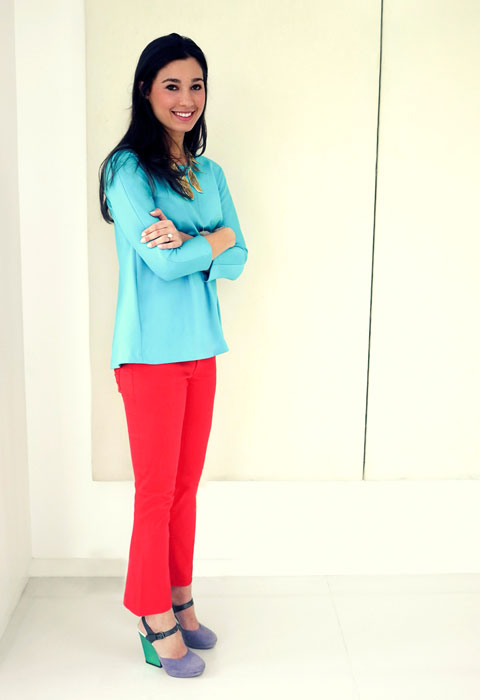 Pop colors are in Samantha Perry David's DNA — she's the daughter of Lisa Perry (known for vibrant designs) and grew up in an apartment full of Lichtensteins and Warhols. Here, the Harvard Business School student shows us how she styles Tory's volcano red cropped jeans (with Lisa Perry's "Baby" top and Dries Van Noten wedges).
My favorite way to wear colored denim is…
With as many other colors as I can find. Color makes me smile.
The best piece of fashion advice my mother ever gave me…
I usually get fashion advice from my father.
My style mantra…
Do not listen to dad. Do whatever you can to look like mom.
My favorite song on repeat…
"I want a Hippopotamus for Christmas"
My favorite charity….
The Harvard Stem Cell Institute — groundbreaking research on potential treatments for so many diseases, including cancer and diabetes.
I unwind with…
An endless supply of DVR'd Law and Order reruns.
Photo by Hanuk