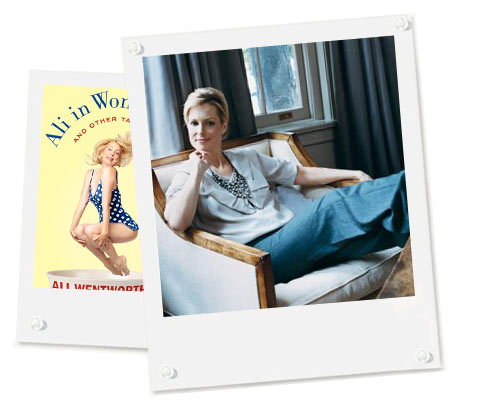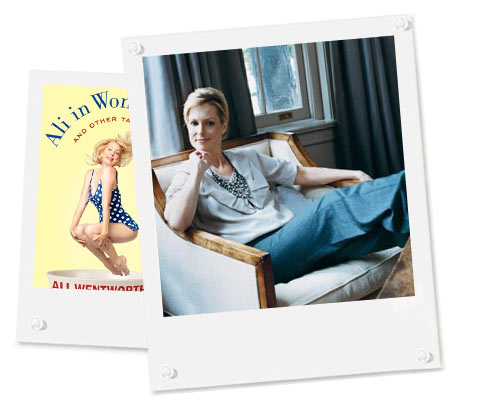 How many people can say their mother was President Reagan's social secretary, they were Seinfeld's schmoopie or that they're the girl who swept George Stephanopoulos off his feet? Ali Wentworth can, and she's hilariously candid about her sometimes surreal life in her memoirs Ali in Wonderland. She told us about it all…
Ali in Wonderland is inspired by…
My mother and the advice she has given along the way. It may not always be what I'm looking for, but it's always genuinely her. The title was inspired by the many journeys of a young girl named Alice…also a blonde.
The best advice my mother ever gave me was…
"The chicest thing a woman can wear is black pants, a black turtleneck sweater and black flats. Simple, chic and not showy." And "Nobody goes to the Bahamas in July."
I hope to pass on to my daughters…
A sense of humor. Humor has gotten me through all the highs and lows. I think it's vital to laugh in life.
Growing up, the most surreal moment with my mother…
Was watching her marry my stepfather. I was the flower girl and couldn't understand why I was present at a wedding when weddings were supposed to happen before I was born. My brain exploded when she asked me to hold her bouquet.
I think most people will be surprised to read that…
I come from such a political background. And why I wouldn't, having been surrounded by political journalists and having married one, consider a career in that.
In the spirit of Valentine's Day, my pet name for George is…
George. His name for me is "Perfect one". (I made that up, but I'm going to make it stick.)