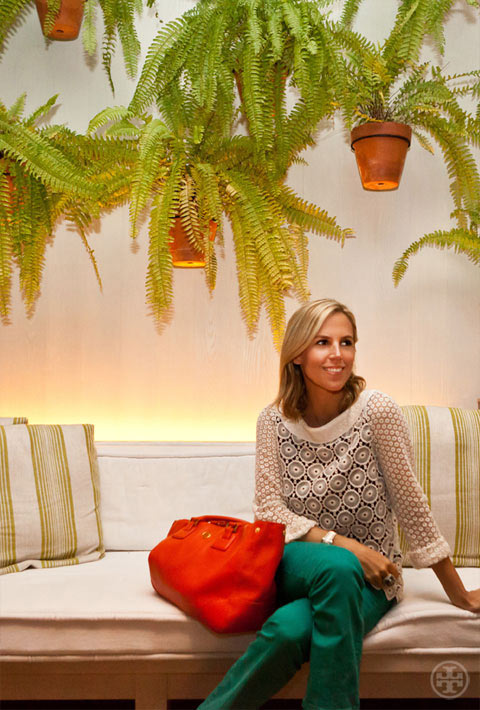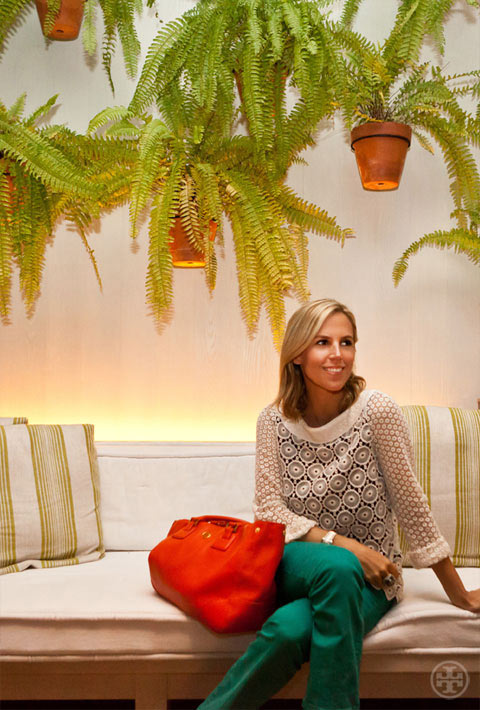 What bag are you carrying this spring?
The
Double-Zip Robinson
— it's the newest member of the Robinson collection, named after my parents, Buddy and Reva. Like they did back in the day, I've been traveling a lot lately and this tote has been perfect for planes, trains and automobiles. The double-zip went the around the world with me — Hawaii, Thailand, Myanmar….
What do you love about it?
Function meets form. It looks polished but has tons of pockets that fit everything you could possibly need for a day that includes gym, work and dinner.
What else is new this season?
In the Robinson family, there's also a new gusset bag. It's a classic Seventies saddle shape with a messenger-style strap that makes it feel a little more tomboy. We also downsized our original satchel to a mini version, which is great for an evening out.
..And colors?
We went bold — blood orange and cobalt blue with bright contrast linings. A big trend on the runways was also pastels and muted tones, which we did in an icy blue and clay. Shop the Robinson Collection