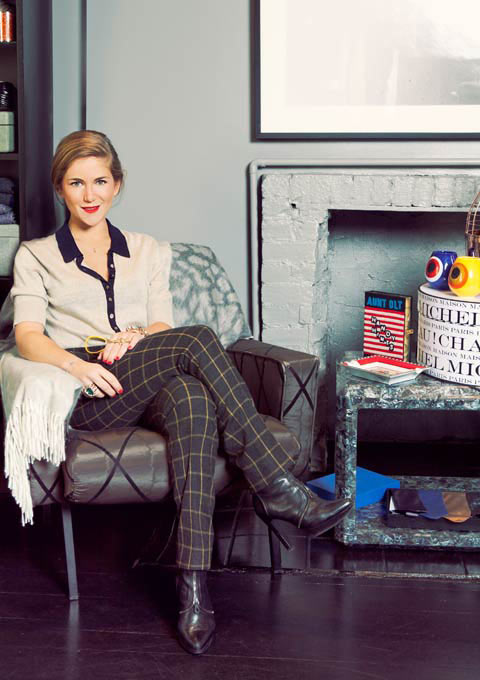 What inspired the young entrepreneur's new boutique-meets-gallery Fivestory in New York.
What inspired Fivestory?
I really wanted Fivestory to be a haven for people looking to find unique and original product; things that will make people feel like individuals and not walking advertisements.
How did you pick the designers you carry?
I had a laundry list of designers that I loved and was never able to find in NYC. I love when people recommend brands. For a few hours a day I am knee-deep in the world wide web, reading blogs, finding new boutiques, seeing what people are responding to and getting excited by.
Who are your favorite designers?
Lyn Devon and Preen — both understand the beautiful balance between fashion, femininity and quality. Same goes for Mawi and Aurelie Bidermann jewelry, and I am a slave to Chrissie Morris shoes.
Favorite place to travel to and shop…
I was in heaven in Hong Kong. The stores there really push the idea of a retail experience. From Joyce to I.T. to Lane Crawford, I was so energized by the touch, feel and atmosphere of them.