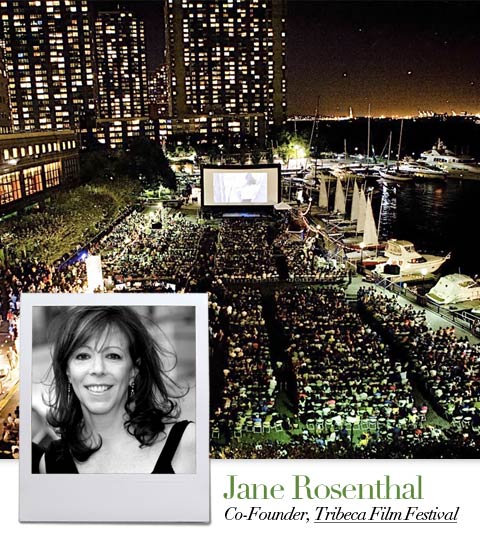 It's Day 1 of the Tribeca Film Festival in New York. We asked Jane Rosenthal — who co-founded TFF in 2002 with Robert DeNiro, her Tribeca Productions partner, and husband Craig Hatkoff — about the spirit of the festival, her motivation and where film-goers really meet after hours.
My guiding principle when putting the festival together…
"Be the change you wish to see in the world." — Ghandi
Favorite TFF memory…
Nelson Mandela on the steps of City Hall at TFF's opening.
This year, I can't wait to see…
Booker's Place, a short film called Asad and our Drive-Ins at the World Financial Center (free out-door screenings).
Favorite TriBeCa restaurant…
Locanda Verde. I always order the sides — broccoli, squash, potatoes….
A neighborhood/festival secret only a local would know…
Puffy's Tavern 
My personal favorite movie of all time…
Mary Poppins. The original Superwoman – she did it all, magically, with a spoon full of sugar.