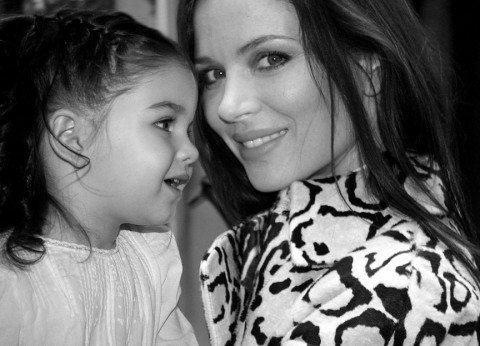 For Marchesa designer Georgina Chapman, photographed with her toddler India, great style is in the genes.
Best advice your mother gave you…
She always encouraged me to be fearless and follow my passions.
What did your mother teach you about style?
Confidence — it allowed me to experiment.
Favorite thing to "borrow" from your mom's closet?
I used to dress up in all her costume jewelry as a child, I loved it!
What does your daughter think about your style?
Yesterday she was stroking my Met Gala dress and said, "Beautiful, I love it!"
One thing you hope to teach your daughter…
Compassion and to follow her dreams.