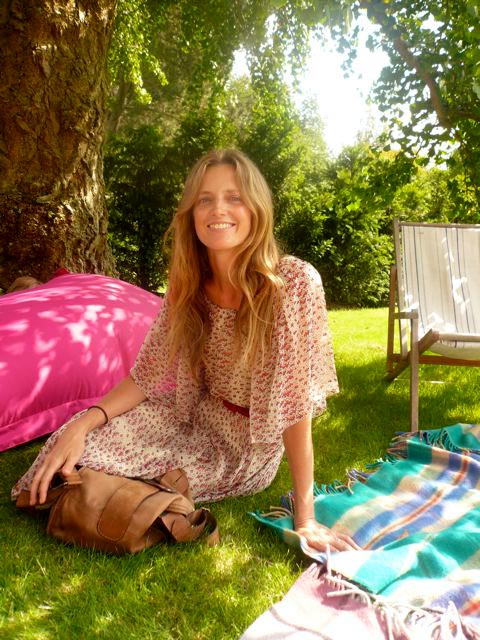 The I Love Your Style author's summer is packed with bright colors, bohemian florals, cool music and getting ready for a move to the English countryside.
My style is most inspired by… people I admire, life experiences, fashion, practicality, where I am going, how I want to feel, etc.
The colors I'm feeling most are… an orange-y red and a pale icy lemon.
The city look I love most is… neutral color-blocking.
The  beach look I love is… bohemian florals, crochet and wedge espadrilles.
The toe nail polish I love most is… Geranium Red by Essie.
The soundtrack of my summer will be… I'm so uncool with music. I'll listen to anything that my friend and music genius Randall Poster sends me — Bon Iver, Jeff Buckley, Grace Jones, George Harrison, old REM, B.O.B, Jessie J…. [Download more from Randall here — he curates Tory's Playlists.]
This summer I'm most excited to… set up our home life in Oxfordshire, England after moving there in June.