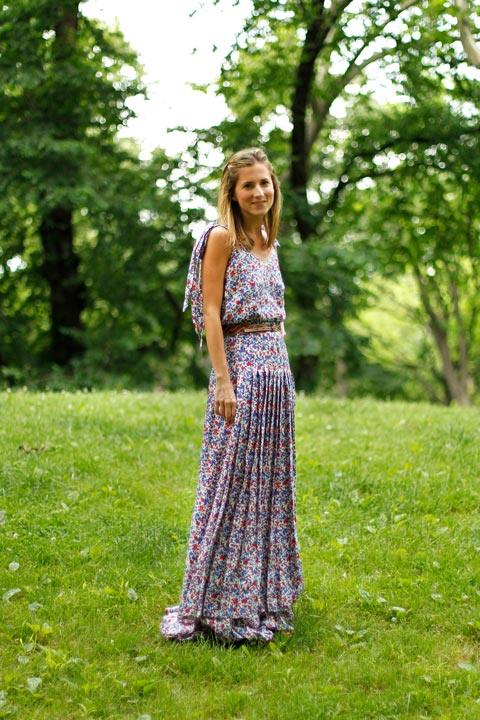 Photographed by
Hanuk
in Central Park, NY

7:30 AM

Wake up to kisses and hugs from my daughter, Gloria.

9:00 AM

It's Resort Week in NYC so my schedule is packed. First show of the day: Joseph Altuzarra.

10:00 AM

Off to my next appointment. Carven, here I come!

12:00 PM

Piaget lunch at La Grenouille. I secretly hope my husband gets me a bouquet like the ones here. No place has arrangements like La Grenouille.

2:00 PM

A quick call to my parents back home in Brazil to wish them a Happy Valentine's Day.

4:00 PM

Appointment with my friend and swimwear designer Amalia Spinardi from Jo de Mer.

6:15 PM

Leaving the office. Manicure before dinner.

7:00 PM

As soon as I walk in the door Gloria hands me a drawing she made. What could be cuter?

8:30 PM

Wearing my Tory Burch Gail dress. A perfect night for outdoor seating and wine at Le Charlot. And my husband brought me a bouquet of peonies!