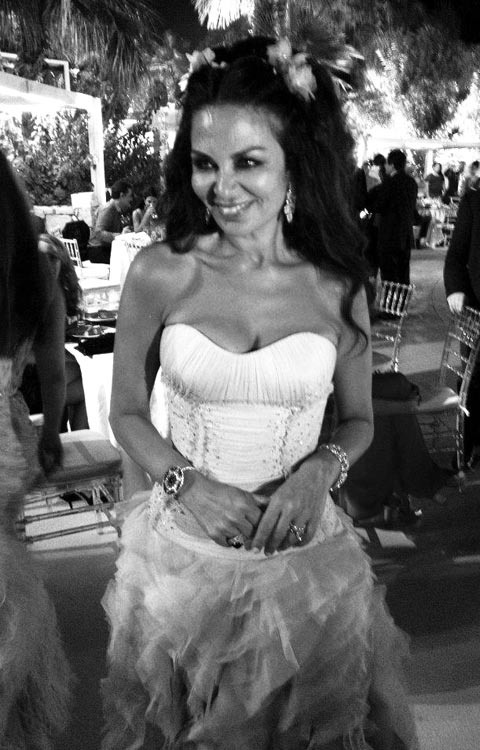 The London-based author and ultimate host celebrated her recent wedding in lively, bustling, must-see Beirut.
Beirut is…
The Paris of the Middle East. It's rich with culture; the food is amazing, and you can go from the mountains to the sea in just an hour. But most of all, it is about the people. The Lebanese are full of life and fun. Despite, or maybe because of, the hardships they have lived through, they live every minute like it is their last. The nightlife is notorious, the people are gorgeous and glamorous, so it's the ideal place to host a party!
The best place to stay is…
The Four Seasons, Le Grey and the Phoenicia. For a more boutique hotel experience, the Albergo is charming. But my personal choice is the Four Seasons, which is renowned for its incredible service!
Best traditional Lebanese meal is…
The manakeesh sandwich, which you only find in Beirut. Similar to a pizza, it's dough topped with thyme, cheese or ground meat. As the city is about the nightlife, it is that after-club meal that always tastes the best (and that's when the last thing on your mind is calories!).
And the best place to find it…
Zaatar W Zeit or Al Falamanki.
Where to shop…
Solidere is the main shopping area. Aïshti is a very famous department store — beautiful brands and beautiful collections. For local Lebanese finds, L'Artisan du Liban, L'Orient and Nada Debs are all amazing!
Where to go dancing…
The two most amazing nightclubs are White Beirut and Sky Bar. The Lebanese DJs are the best! Both of these clubs are outdoors! For a more local feel, I suggest Al Mandaloun, Purple Moon and The Lodge.
Make sure to see…
Zaitunay Bay — a great place to spend some time and walk around. Great restaurants and piano bars line this lively port.
Undiscovered neighborhood…
Saifi Village is a must-see! Very cute neighborhood with amazing shops. (Be sure to check out Bokja!)