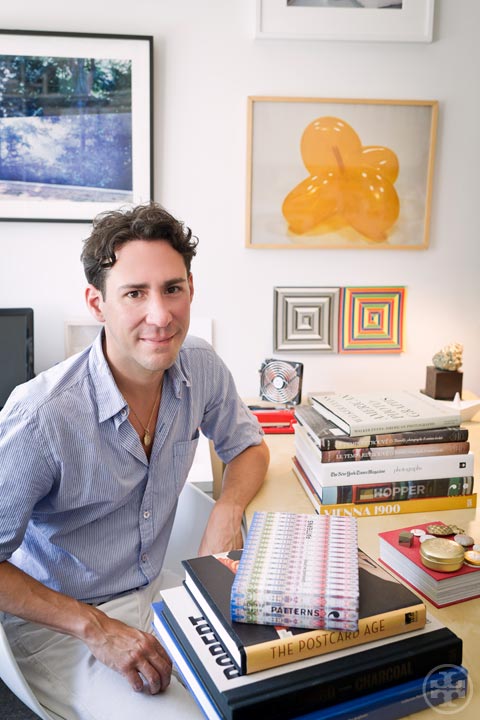 How do you create the perfect coffee table stack?
My first criteria is that I have to love the book. Then it has to be hardcover. I prefer stacks of three with the largest on the bottom. Colored linen covers work especially well for table display. Here's what's on my table now….
Gerhard Richter: Patterns — It's like looking at one of his paintings through a kaleidoscope.
The New York Times Magazine Photographs — From fashion and portraiture to documentary photography, the book takes you on a visual journey through the last three decades.
Hopper — Edward Hopper's paintings capture the very spirit of America. This is a must-have for any good art book collection.
The Postcard Age: Selections from the Leonard A. Lauder Collection — I love getting and sending postcards — they are the original mobile images. Lauder has amassed the world's best collection of postcards. This book is a great resource for understanding graphic design styles through the decades.
Robert Longo: Charcoal — Longo's large-scale drawings made entirely with charcoal and pencil look more like photographs.
Vienna 1900 — It's hard to imagine a more glamorously modern place than Vienna at the turn of the 20th Century, a world conjured up by artists such as Gustav Klimt and Egon Schiele and designers such as Adolf Loos and Josef Hoffmann.
My Toy Airplanes — Charles Lindbergh launched not only the aviation industry but the toy airplane business as well. This book features an amazing collection of early toy airplanes along with photographs of the planes they replicated.

See all our tastemakers' book suggestions from seasons past and present here.