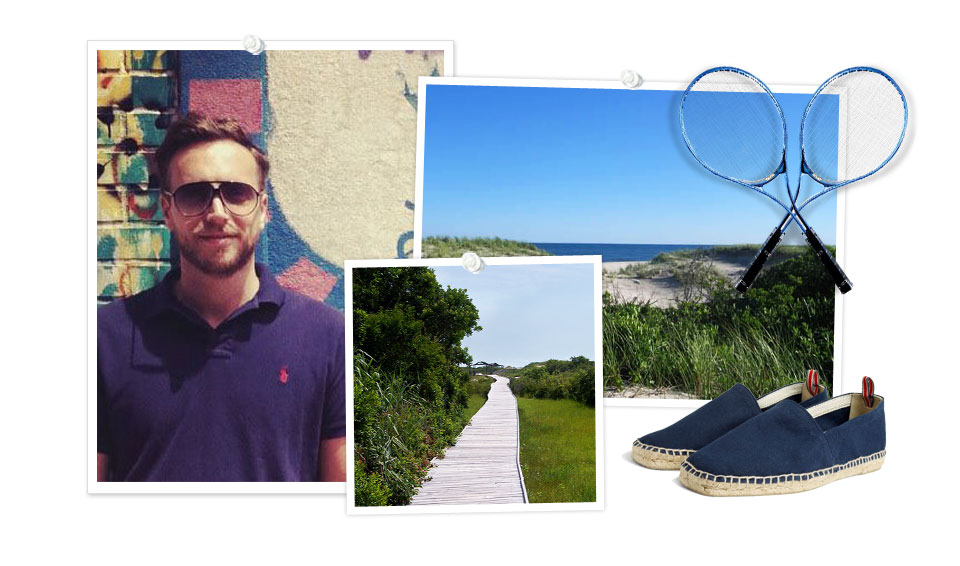 The Managing Editor of InStyle on his favorite summer hideaway.
I love Bellport because…
It's so close to NYC (less than an hour and a half), yet it feels like you've taken a great escape every time you're there.
I often tell guests a weekend will feel like a week at a spa.
My Bellport uniform is…
Hoodie sweatshirt, khaki shorts and espadrilles or white sneakers.
The first thing I do when I get there…
Undo all my magazines and reading and place them in the center of the living room, head to the kitchen to see what groceries we need for the weekend and have a glass of wine on the patio.
During the day, I like to…
Sit by the pool, head to the farm stand and get inspired for cooking/baking and go on Target runs!
And in the evening…
Cook for friends and take in a movie at the Island 16.
Favorite shop…
It's Only Natural, a natural food and provisions shop with the breadth of product you would expect in a much bigger town.
Place to have drinks (and what I order)…
The Bellport and a glass of crisp rosé.
Books I'll be reading…
Gone Girl by Gillian Flynn and Diane Keaton's memoir.
On Labor Day I always…
Have corn on the cob, watch the US Open and convince myself that the summer isn't really over.