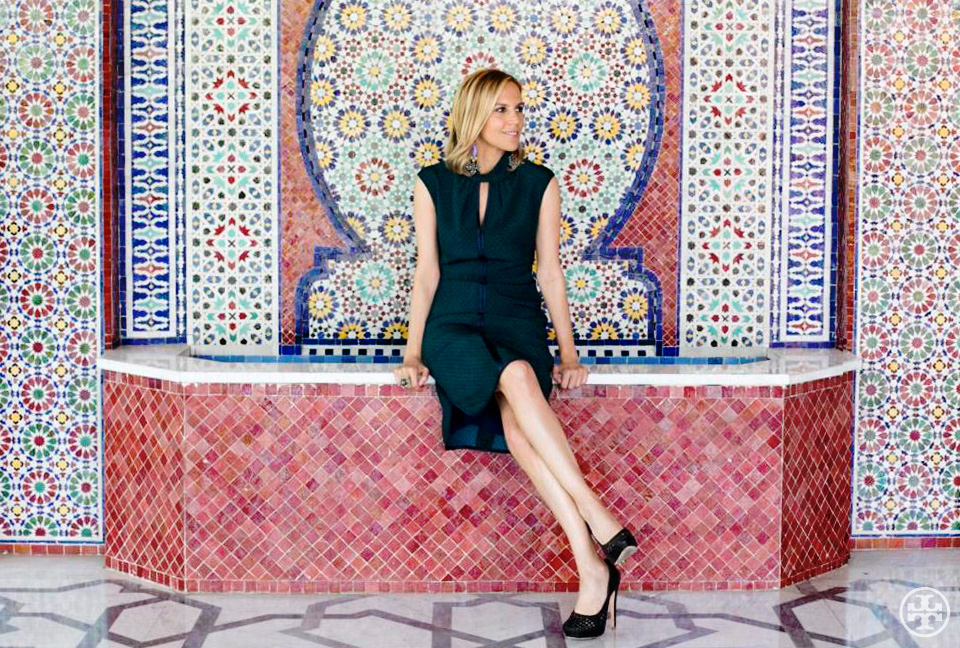 Q. Why malachite, why now?

Jewel tones always look right for fall, and this deep shade of green is perfect. There are so many ways of adding this to your look — a super feminine secretary blouse in bottle green or just a pop with a a frame bag, a drop earring or classic pump. Either way, it looks fresh and modern.

Q. How do you wear it?

I'm wearing our Dante dress in this picture, which is in a deep green and navy print. I wore it to a dinner party recently in Marrakech. I paired it with textured black heels and drop earrings. But you could also wear it to work with a cardigan and opaque tights.

Q. What other colors does malachite go with?

It's a versatile accent against navy, black, gold, camel, purple and winter white…. Green is very flattering. There's a shade of green for everyone, from emerald, malachite and teal to apple, Kelly or army drab.

Q. Why do you love this color?

It has so many great associations. I think of earthiness, emeralds, sea glass, that beautiful oxidized copper that metal gets outdoors. In some places around the world, it wards off the evil eye.