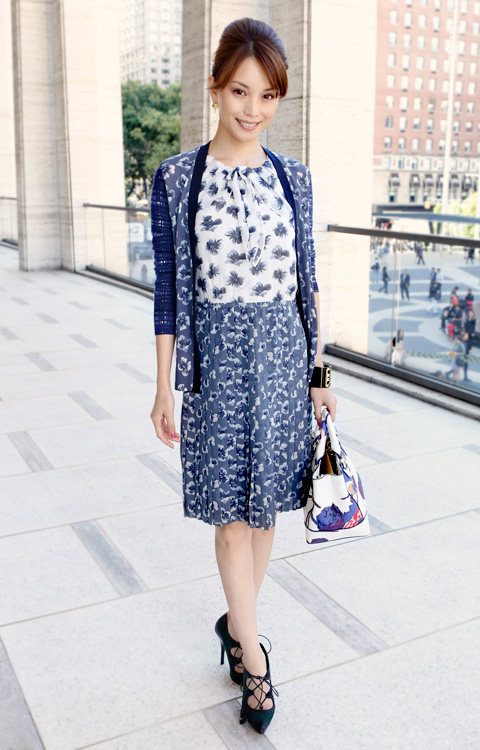 The Japanese actress and model's fashion m.o.
My style mantra is…
I always add something feminine, like lace or jewelry, to look gorgeous. I love glittery.
Best fashion advice I ever received…
For me, the best advice is to receive a lot of compliments! Compliments make me more confident about myself. And confidence can enhance your inner beauty as well.
My style tip for evening…
Sexy, but not too much. Show skin in an elegant way.
Travel beauty tip…
Take longer baths than usual, use aromatic candles to relax and put on body cream. Also, try to eat a lot of vegetables and fruits.
Favorite holiday…
I met my husband on December 23rd, the day before Christmas eve. So Christmas is special for me!