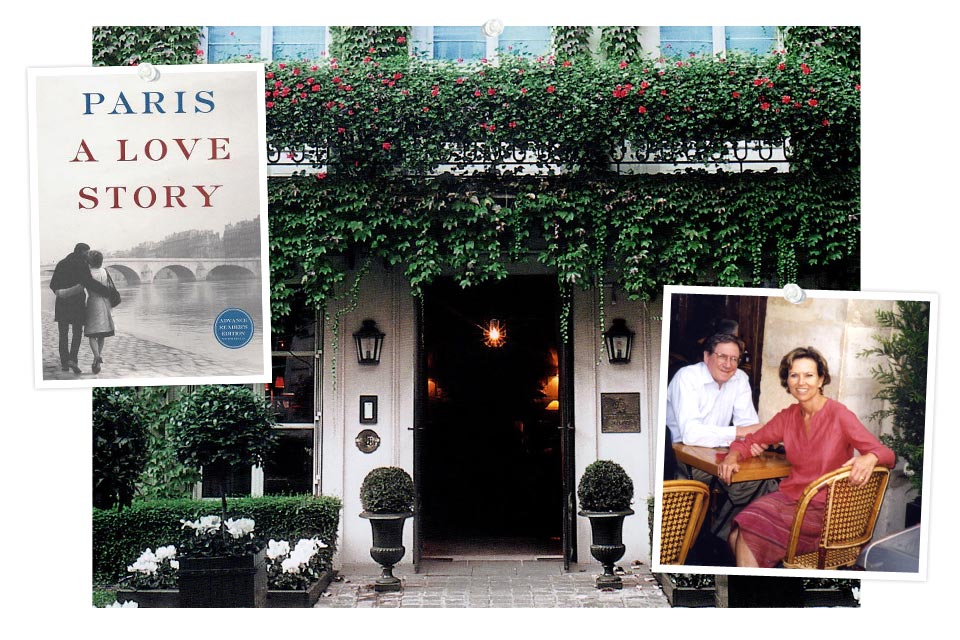 Journalist Kati Marton's memoir touches on her life-long romance with the City of Light.
The first trip I ever took to Paris was…
When I was an 18-year-old student, to spend a year studying at the legendary Sorbonne. I lived in the Latin Quarter in those days — as I do again. I was blown away by the beauty and the fact that you collide with history on every block.
I decided to return because…
I vowed I would come back when, at age 18, I fled the city as it was literally going up in smoke from student rioting in my Latin Quarter neighborhood. I also wanted to come back and live in Paris as a grown up, savoring all the things that I didn't have time to do as a student and later on as a foreign correspondent. So now I am fulfilling that adolescent fantasy.
Most romantic spot in Paris…
The Places des Vosges, just before sunset. This lush green square surrounded by beautiful pink Renaissance buildings is a world away from the bustle of the city and, best of all, you can sprawl on the grass — something that is forbidden in other Parisian parks.
Favorite place to stay…
Pavillon de la Reine in the Places des Vosges, a rustic yet elegant hideaway where my husband Richard Holbrooke and I spent our first night in Paris.
Favorite restaurant…
La Closerie des Lilas, a restaurant where at every stage in my life — with my parents, with the father of my children, Peter Jennings, and with my late husband — I have dined. And now that I'm on my own, I love to come with friends and bask in an atmosphere that has not changed since Ernest Hemingway pronounced it his favorite place. It has an ineffable Parisian atmosphere that is impossible to replicate.
Favorite places to shop…
One of my favorite shops is Hartwood, on the Rue de Bac, because of its elegant and timeless pieces. I have suits I bought a decade ago that are still perfect. For shoes I go to La Chausserie off the Buci Market.
Secret only a local would know…
I began my Parisian makeover as an adolescent when I discovered the bargain bins on the Rue St. Placide. Those bargain bins are still there. Twice a year in January and late June there are breathtaking reductions in all the shops and that's when I buy a year's worth of Parisian frocks.
Favorite novel about Paris…
Hemingway's The Sun Also Rises, Proust's In Search of Lost Time, especially "Swann's Way," and now I have to add Paris: A Love Story — my own new work about living in Paris and the healing powers of the city, which nourishes all your senses.
Writers who inspire me…
I am inspired by Marcel Proust, Michel de Montaigne, Adam Gopnik and Ernest Hemingway.