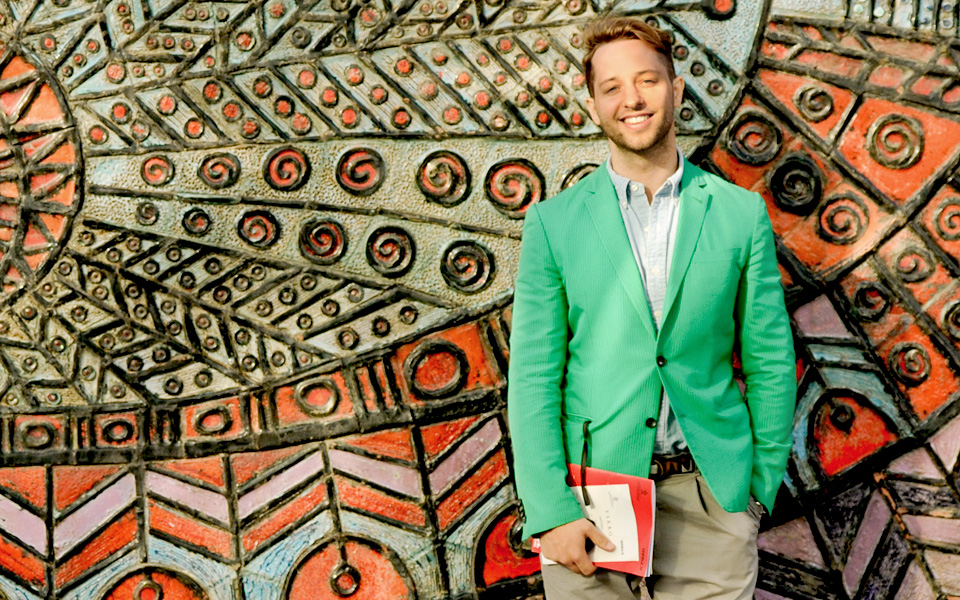 Derek Blasberg's commandments for Fashion Week behavior.
Even Models Do It
Sleep is important when you want to look good, when you want your skin to be clear and plump and your eyes to be clear and sparkling.
Never, Ever…
Yawn or look tired, even if you are. Especially if you are.
When Dealing with Fashion Assistants…
Be careful of the toes you step on today — they may be connected to the ass you'll need to kiss tomorrow.
Timing is Everything
Be on time. And quit being optimistic! There will be traffic, you will have a hard time finding a cab, there will be a line…. Also: The best time to see what everyone else is wearing and catch up on gossip is while you're waiting for a show to start.
Call Me…Maybe?
A lady knows not to answer her phone at a fashion show. Ever.
Front-Row Reminder
When sitting in a skirt, make sure any areas of your body that don't tan naturally are completely covered. Lay a hand or a jacket on your lap. Slide your legs to the side and shift your weight forward. Or, in a more old-school pose, place your knees together, then slant your legs to one side so that one leg is balanced on top of the other.
When Surrounded by Street-Style Photogs…
Don't, in an effort to look thinner, hunch your shoulders toward your ears and sink your chest back toward your spine. Keep it simple: Stand straight, shoulders back and arms at your sides.
How to Avoid Those After-Party Hangovers I
One reason the body feels so awful after a hangover is because it is dehydrated. So, if you're anticipating a wild night on the town, stay hydrated. Try to work in a glass or two of water between every alcoholic drink.
How to Avoid Those After-Party Hangovers II
Eat light the next morning. It's tempting to go straight for the bacon cheeseburger, but you want to stick to something light and easy for the body to digest, like toast or oatmeal. Plus, bananas are good — potassium depletion is one cause of a hangover.
OK, Fashion Week's Over, but I've Still Got Thank-Yous to Send…
Interestingly enough, both Vogue Editor-in-Chief Anna Wintour and provocative fashion photographer Terry Richardson's favorite flower is the peony. (Talk about a spectrum of tastes!) So if in doubt, send those!

Join the conversation on Twitter, Facebook, Pinterest and Instagram: #TBSpring13