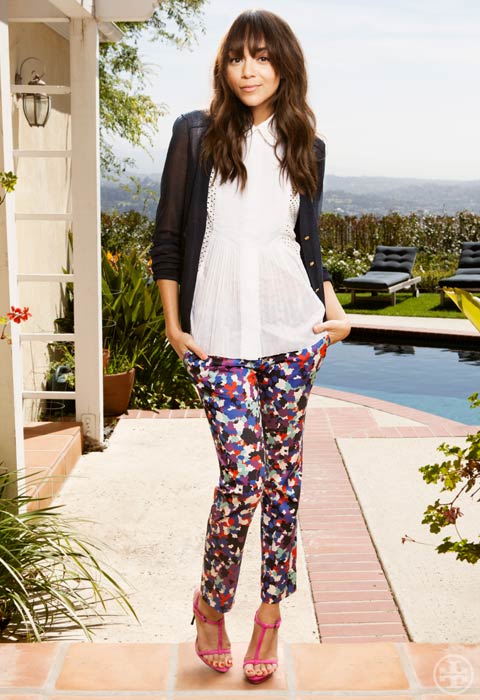 The Revenge actor and Ring My Bell blogger on her personal style
I am… Ashley Madekwe, London girl living in LA. Actress and blogger with more shoes than sense.
In this photo I'm wearing… Tory Burch's Tribley pant, Jared cardigan, Durell shell and Zara sandals.
My style mantra is… Mix it up.
The best piece of fashion advice I ever received was… Try it on. Every costume designer I've worked with tells me this and it's true. What looks awful on the hanger may be amazing on.
I act because… I enjoy the process of creating a character and bringing a script to life. It's basically make believe for adults.
I blog because… My love of fashion needed an outlet. I was so inspired by the many fantastic fashion blogs out there that I wanted to join in.
My charity… NSPCC, aimed at stopping the abuse of children in the UK.
My sign… Sagittarius

Join the conversation on Twitter, Facebook, Pinterest and Instagram: #TBFNOLA