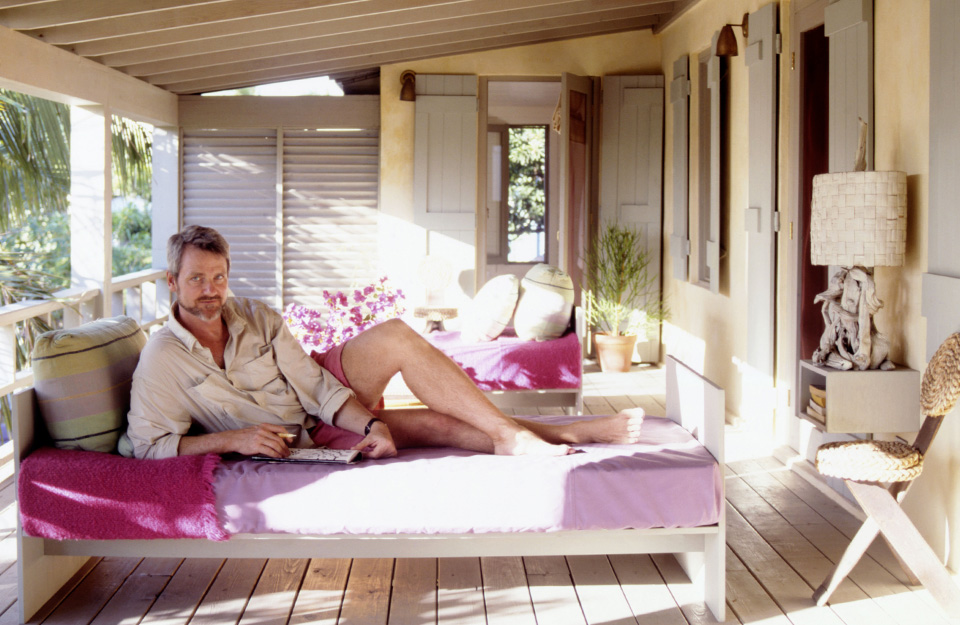 Lately, I'm inspired by…

Designing and building a house for myself at Schooner Bay, Abaco, Bahamas, a new beach town and harbor being built on New Urbanism principles.

In a word, my style is…

Cheerful.

If I owned just one piece of art, it would be…

Any great Gauguin Tahitian painting with figures. I find the languor of the subjects and the nobility of the primitive people to be very moving.

Favorite decorators…

Frances Elkins for simultaneous restraint and drama. Nancy Lancaster for her emphasis on comfort and her light heart. David Hicks for a boldness that always still manages to be appropriate. Billy Baldwin for a versatility and flexibility with his impressive cast of ladies [clients], all with great tastes of their own. Alberto Pinto — his deftness with the exotic is astounding. Albert Hadley, our American master.

Dream client…

One who says, "I want to live the way you want to live."

Where I shop for clients…

New York: Angus Wilkie's Cove Landing. L.A.: Lynn von Kersting's Indigo Seas. Paris: Doris Brynner's, who oversees Dior's interior design department in the shop on Avenue Montaigne. Palm Beach: Bruce Erhard. Sag Harbor: Eliza Werner's Sage Street Street Antiques.

And for myself…

Amazon Prime.

An easy way to update a room…

Clean windows and draconian editing.

Your dream weekend destination…

John Stefanidis' house on Patmos. His rustic house, the weather, the pace of life on an Aegean island is everything I dream of.