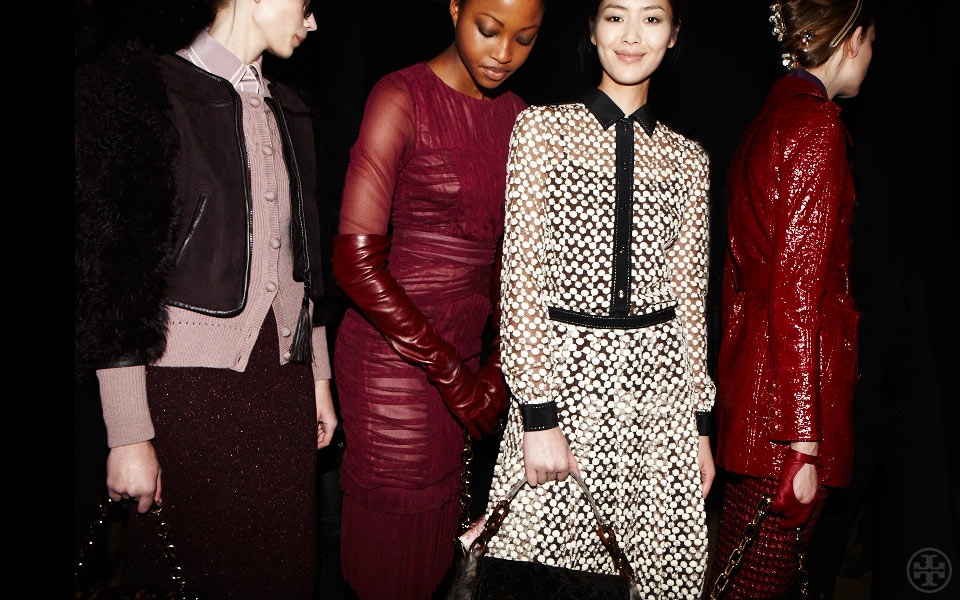 The Chinese supermodel on surviving fashion week
Number of shows I'm walking in…
I don't know how many, but I will try to do less. Usually I'm doing a lot of shows and it just drives me crazy. I love it, but every season I get sick!
My go-to off duty look…
When I'm not working I dress like a tomboy — really comfortable flats or sneakers, jeans and T-shirts. And, of course, my pajamas!
My favorite fall look…
For fall, it's important to be warm. I love big, chunky knit sweaters and boots.
In my bag, I always have…
Water — that is very important. I have my phone for texting and listening to music. I also must have a camera during fashion week.
Beauty secret…
I always have lipstick with me. I love color so I put on a little bit of red; it's great after a show when you've taken off all your other makeup.
Blog I'll check every day…
I don't really have time to read blogs, but I check style.com because I want to see how I look.
Book I'll read…
It's a Chinese book, not translated. I'm getting ready to go back home and, because I'm always using a laptop or phone, forgot how to write Chinese. So I'm starting to read Chinese magazines and books to remind myself.
On my playlist…
Different things — romantic music, Adele, Florence and the Machine. Sometimes I listen to Chinese music because it makes me feel more relaxed and reminds me of my country.

Join the conversation on Twitter, Facebook, Pinterest and Instagram: #TBSpring13