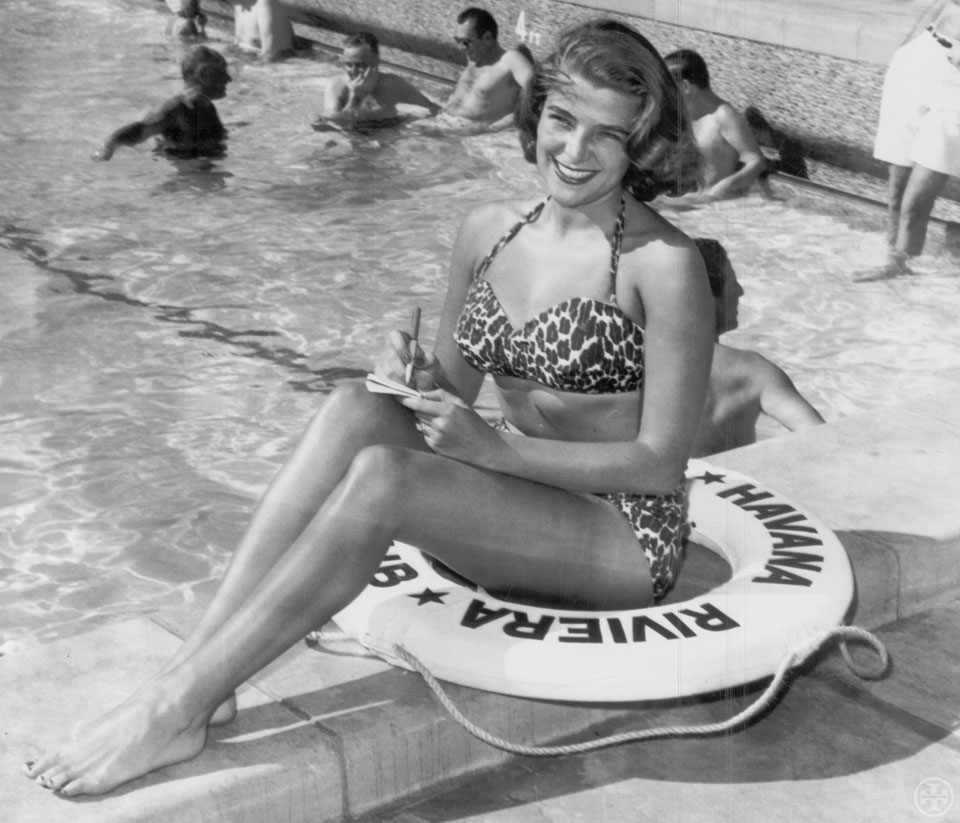 Tory's fashion muse is her mother Reva (above). Here, other inspirational women from Flammarion's new book.
Lee Miller
The girl from Poughkeepsie was a favorite of fashion photographers Edward Steichen and George Hoyningen-Huene — and Vogue. Condé Nast himself launched her modeling career. Lee went on to be Man Ray's muse — she's said to have invented his signature solarization technique — and, later, became a photographer herself.
Nancy Cunard
Whom wasn't she a muse to? This Brit influenced everyone from poets Louis Aragon and Ezra Pound to writer Aldous Huxley. Plus, Cecil Beaton's portraits of Nancy, with her arms covered in stacked bangles, is a fashion classic.
Virginia de Castiglione
She was Cindy Sherman before Cindy Sherman. A mistress of Napoleon III, she had more than 400 photographs taken of herself in various guises — Lady Macbeth, the Queen of Hearts, a nun, Anne Boleyn, you name it. She played the director, too, creating the mise en scène and choosing her own poses.
Gala
Not only was she Salvador Dalí's muse, model and wife, but this entrepreneur-of-her-day was instrumental in marketing the artist as a brand; his forays into neckties, kaleidoscopic glasses and false nails are thanks to her.
Renée Perle
French photographer Jacques Henri Lartigue is oft-quoted as an inspiration in fashion circles, but who was inspiring him? That would be one Renée Perle, a Romanian model who became his mistress.