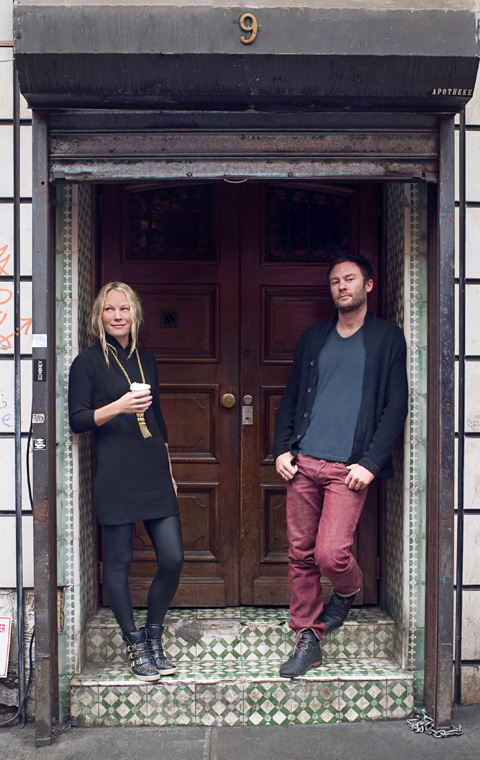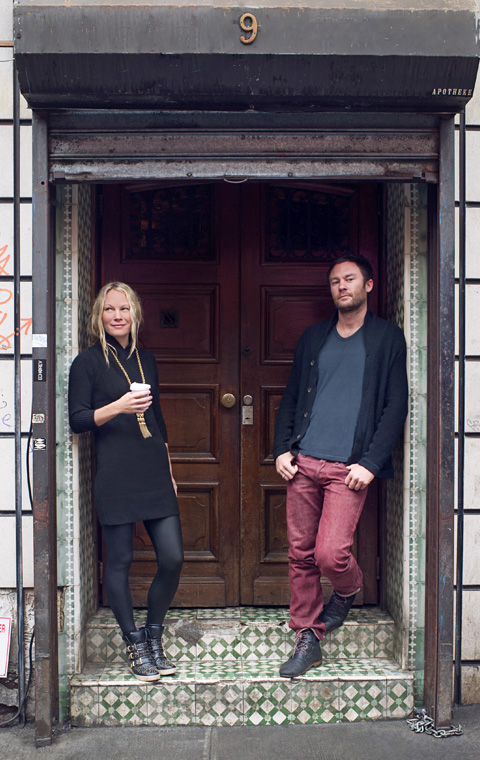 Let the brother and sister duo behind Apotheke and Pulqueria be your insider guides to all things cocktail and entertaining.
The key to a good cocktail party…
Christopher: Good music — we do a blend of new Mexicana and Latino samba and, as the night gets later, new disco. Good crowd — that's important to the energy of the room. And good service, even when it's crowded.
Heather: We always like to have a wide range of people in our places. We guide our doorman at Apotheke to create a varied crowd.
My advice to the would-be host or hostess…
Christopher: Under-promise and over-deliver.
Heather: You can never have too much champagne and as long as you hand your guests some right away, then everything else will fall into place.
I get guests comfortable by…
Christopher: Sending out an amuse, like small cocktail mixes in small shot glasses.
Heather: Making sure I talk to everybody in the beginning and make them feel welcome.
Must-have party food…
Christopher: Pulqueria's Sikil Pak — a pumpkin seed dip — with all the little tostadas that we do, like ceviche-tuna, chicken mole…. They're perfect bite-sized hors d'oeuvres.
Heather: I really love pigs in the blanket, especially in the fall and winter, served with grainy mustard. The best are from Hebrew National. I've tried 20 different brands and this is the only one that's good, like you rolled the filo dough yourself.
Favorite cocktail…
Christopher: Apotheke's Irritable Scotsman — aged scotch whiskey, muddled plum, cardamon, house elderflower bitters, agave honey. It's named after a general manager alum, who was quite the feisty Scotsman.
Heather: The Kale in Comparison, also from Apotheke. It has fresh kale juice, vodka, pineapple, ginger…. You feel healthy drinking it even though it's a cocktail.
Your go-to party look…
Christopher: Sneakers, jeans and a shirt and, when the time is right, a blazer. If it's a really special occasion, I bring out the vintage gray sharkskin Gucci suit from the Seventies.
Heather: I usually like to dress against the occasion. So I like to dress up when you're not supposed to and vice versa.
At home we entertain by…
Christopher: Throwing dinner parties with good friends. Everyone brings a bottle of wine, we cook good food and hang out.
Heather: I'm into Breaking Bad and Mad Men, so I'll do dinner parties around those. I had a Breaking Bad premiere party at my house and we were going to do blue "meth" cocktails with blue crystal sugars.
My next project…
Christopher: I'm doing the design and branding for a new bar and restaurant in the former L'Orange Bleue space on Broome and Crosby. It should open sometime before Christmas.
Heather: At the end of the month, I'm opening up a juice bar and vegetarian cafe in NoLIta, called The Butcher's Daughter. It's going to have vegetables and produce hanging off the meat hooks.
My guilty pleasure…
Christopher: Getting out of the city and going camping.
Heather: My bathtub. I love my bathtub. I'm in it whenever I can be.