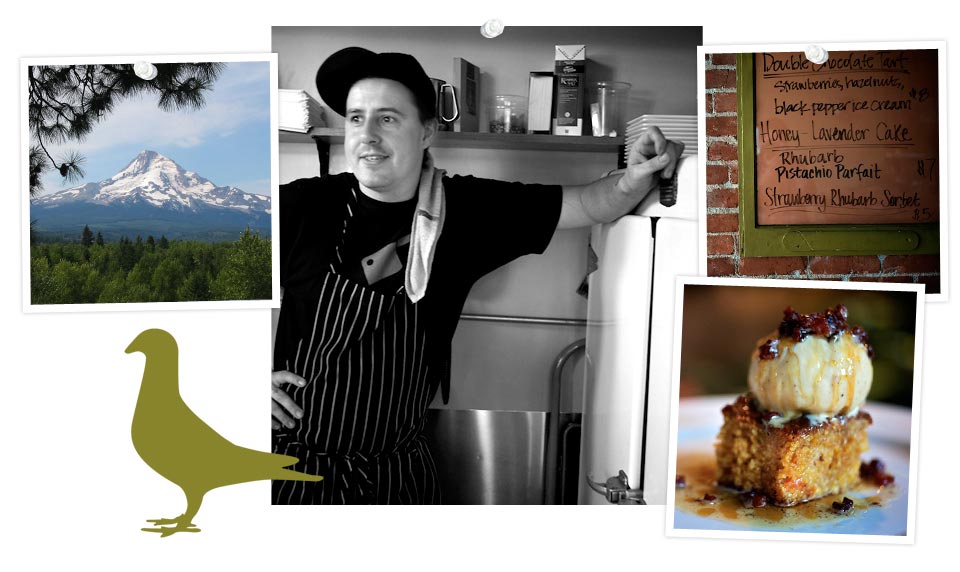 The James Beard Award-winning chef and restaurateur on where to find the best coffee and mountain view
Portland is…
Incredible because of the people, their DIY attitude, general hospitality and friendly nature. It's what keeps me here.
First-time visitors must see…
The view of Mount Hood from Washington Park.
My perfect day is…
Spent with my family, feeding the ducks in the park and then having lunch at Clarklewis.
When I get a night off I always…
Head to my house to cook with friends and watch a San Francisco Giants' game.
The best place for an after-work drink is…
The B-Side Tavern. Lots of creative ideas have been hatched there.
The best coffee in Portland can be found at…
Heart — hands down.
My favorite farmers' market is…
The Hollywood Farmers Market on Saturday mornings.
Secret only a local would know…
The burger at Carver Hanger in Clackamas. Bad in the best way.
***
Le Pigeon's Fall Supper
Foie Gras and Eel Pot-Au-Feu
Beef Cheek Bourguignon
Honey Bacon Apricot Cornbread