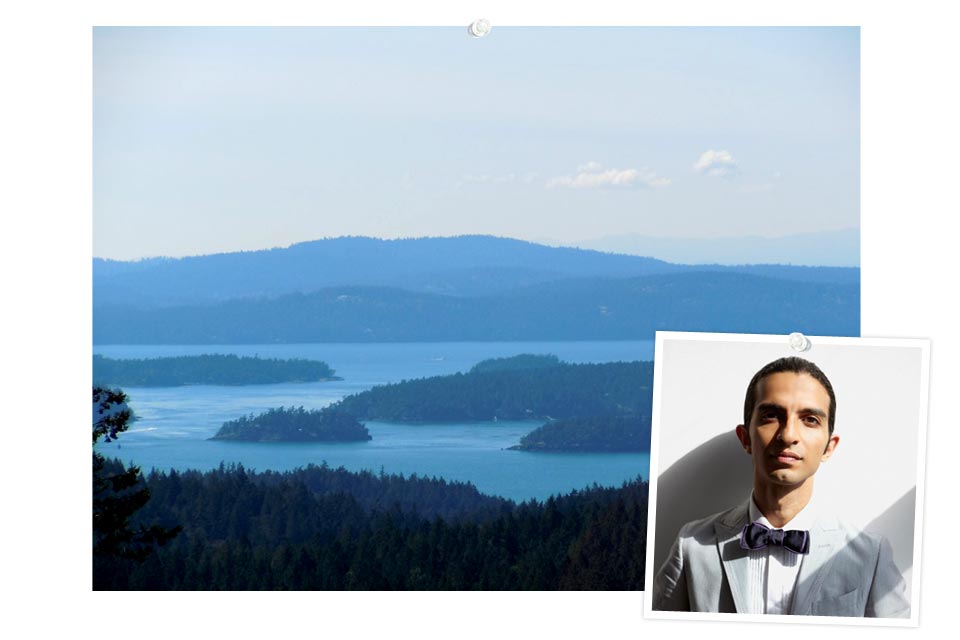 The London-based founder and editor of The Business of Fashion pulls back the curtain on his hometown.
Canada is…
A land of cultural diversity, natural beauty and civility. A modern utopia.
First-time visitors must see…
From whale watching on the East Coast to cottage country in Ontario and the temperate rain forests in British Columbia, it really is all about the great Canadian outdoors. There are national parks from coast to coast to coast that protect these amazing places.
If I only had one night in Canada…
I'd visit friends who live in Saturna Island in the Gulf Islands, on the West Coast. One of the most beautiful places on the planet.
Best Canadian drink…
Canada's answer to the Bloody Mary, the Bloody Caesar. It's a mix of vodka, Clamato, Tabasco and Worcestershire sauce, and is served with ice in a large, celery salt-rimmed glass with a stalk of celery. Over 350 million Caesars are consumed annually in Canada, but the Caesar is virtually unknown outside the country.
And the best place to find it is…
The National on 17th Avenue in Calgary, which also has beer from microbreweries from across the country. Or you can check out the Ship & Anchor, a local institution and one of the city's best and oldest pubs.
Can't-miss museum or gallery…
Art Central, a community of 50 artists' studios, galleries and cafes.
Best Canadian tradition…
Undoubtedly, it's Hockey Night in Canada, every Saturday. Many Calgarians head to the bars on the "Red Mile" on 17th Avenue — named for the signature color of the Calgary Flames — to take in a night of hockey on the CBC, Canada's national television network.
Secret about Calgary only a local would know…
Canada is a multicultural society, with people (and food!) from all over the world. Calgary is no exception. For the best Indian food from East Africa, where generations of my family are from, check out Safari Grill.
One thing you can get in Calgary you can't get anywhere else…
10 days of pancake breakfasts, raucous parties and the world's biggest rodeo, during the Calgary Stampede held every July.
Where I go when I'm homesick…
The Maple Leaf pub in London has all of the Canadian staples I need to ward off the odd bout of homesickness, including Clamato juice for all those Bloody Caesars.