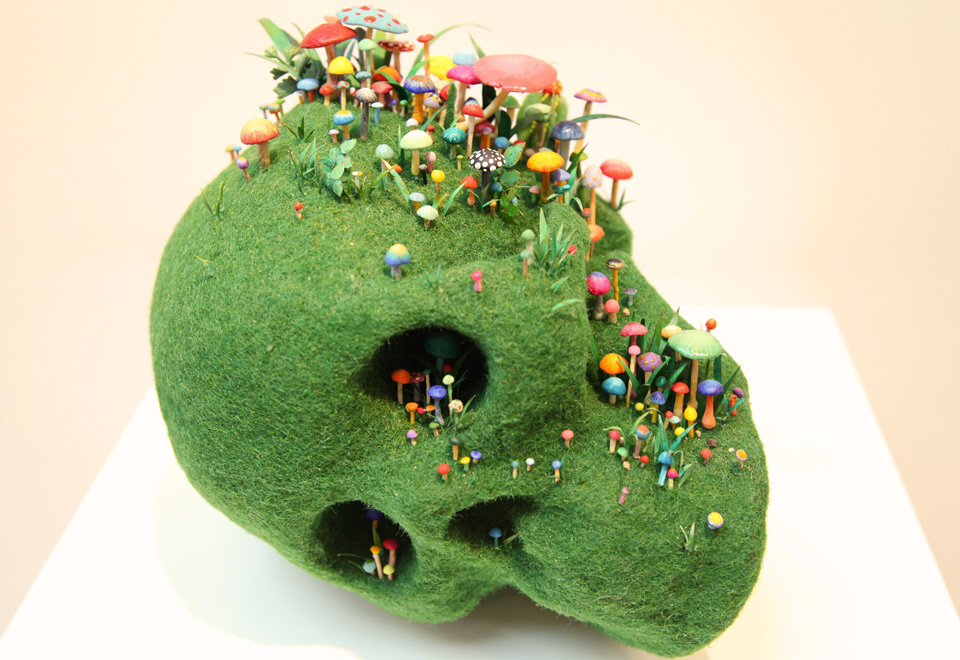 The New York-based fashion designer and art lover dishes art fairs and multisensory dining in her hometown Shanghai.
The Shanghai Biennale is…
Diverse — a mix of East and West. It's not just about Chinese art. You really see that at this year's Biennale, which is the first time you'll see city pavilions. There are group shows from Berlin, Istanbul, Antwerp, even Brooklyn.
Don't miss…
Huang Yong Ping's Thousand Hands Kuanyin in the main exhibit space. It's a massive 60-foot spike-covered tower modeled after Duchamp's Bottle Rack. It's not till you get up close that you realize those spikes are actually the arms of Guanyin, the Buddhist Goddess of Mercy, all holding various readymades from Chinese folk culture.
The SHContemporary is…
A lively art fair, co-founded by Lorenzo Rudolf (who was behind Art Basel) and now run by Massimo Torrigiani. Keep an eye out for emerging artist Beijing artist Zhang Wei Ran (above).
Best in show…
My favorite opening during SHContemporary was ShanghART's Edit: Image Fetish and Phobia show, which included an installation by Chinese art collective MadeIn Company that had all these rolled up fashion magazines standing on the floor. Each one was wrapped by a black handkerchief so you only saw the models' eyes.
Must-see museum when in town…
The Mingshen Art Museum. The director is Zhou Tiehai, a famous artist here in Shanghai who's best known for appropriating Joe Camel, from the American cigarettes, into his work. In Chinese, Mr. Zhou sounds like Mr. Joe. Right now the museum has a solo exhibit on Geng Jianyi, one of China's contemporary art stars.
Art collector to know…
Uli Sigg. The biggest Chinese contemporary art collector now, he was the Swiss ambassador to China. He just donated a big chunk of his collection (est. $163 million!) to M+, a Hong Kong museum that's going to open in a few years. There are works by Ai Weiwei, Ding Yi, Lei Wei and Zhang Xiaogang.
Best party hostess…
Pearl Lam, who owns the Pearl Lam Galleries in Hong Kong and Shanghai. (She's planning on opening another one in Singapore as well as her own design center in Shanghai.) She threw the best dinner for the Rubell family during SHContemporary. She made sure people moved around and switched seats during dinner so they could constantly meet and talk to new people.
Where to eat…
Ultraviolet, which feels like a culinary art exhibit. From French chef Paul Pairet, it unites food with multisensory technology to create a fully immersive dining experience — each course has its own lighting, sounds, scents, video projections — totally amazing! But make a reservation; there are only 10 seats.