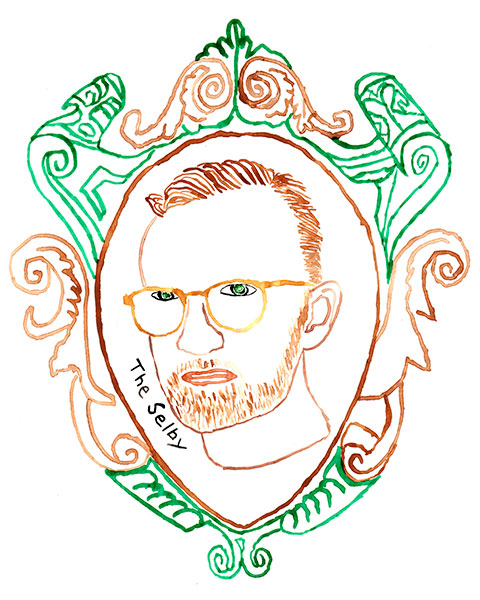 Todd Selby on his new book and favorite culinary curiosities, including a lowball trapped in a rock
Craziest experience in the book…
Finding L'Osteria Senz'Oste — the inn with no innkeeper — in Valdobbiadene, Italy. I got in touch with these guys that I thought owned it. They picked me up from the airport and were, like, OK, now it's time for you to find it. Go up that hill….
Fantasy dinner party…
Would be with everyone who's in the book — all together, all at once. It would be potluck and everyone would bring their own dish.
Your favorite table setting is…
Stacked too high. You've put everything out and there's so much stuff you have to put a second level on it.
Favorite cocktail to drink and to shoot…
To drink, Hennessy X.O or Yamazaki 18 Year, on ice. To shoot, In the Rocks at The Aviary in Chicago — it's an Old Fashioned inside of an ice cube.
Favorite places to eat in New York…
O Café for coffee and pastries. Mast Brothers Chocolate. Four & Twenty Blackbirds for pie. Saltie for sandwiches. For Japanese and sushi, Robataya and 1 or 8.
The classic dish my mom cooked…
She wouldn't really cook unless we were camping, which we did a lot. Her policy was that she never made food until after the sun had set so we couldn't see it.
The Olga mentioned in the recipe section is…
She was my nanny. She's Mexican so I ate a lot of Mexican food growing up. Both of her recipes there — the Orange Taco Salsa and Shell Soup — are the Americanized Mexican things she used to make for us.
Cookbook that inspires me…
I have two. Most inspiring is the cookbook Salvador Dalí did — really cool and really fun — while my favorite to actually cook from is Breakfast, Lunch, Tea: The Many Little Meals of Rose Bakery.
In the kitchen, nothing beats…
Skills.