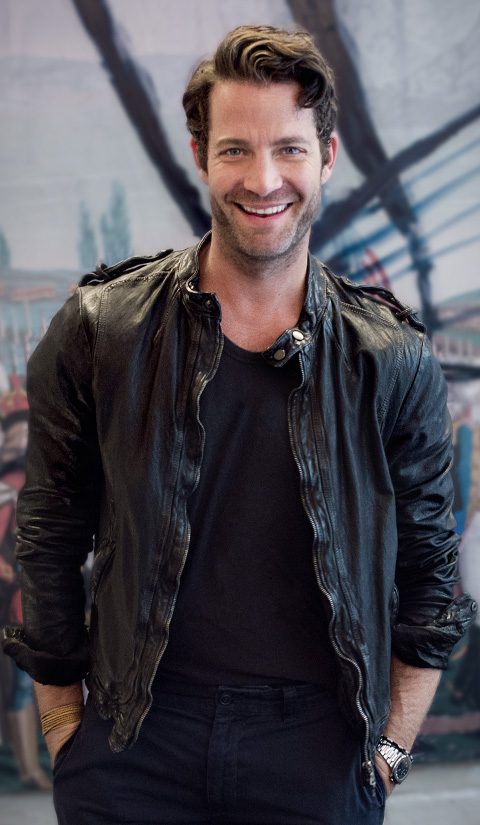 With a new book and Target collaboration out, the interior designer sat down with us and dished home entertaining and décor.
When decorating (or redecorating), never forget…
You're doing this space for yourself; it's not for anyone's approval. The successful interiors have always been when somebody basically busted a move and did what they felt, instinctively, was right for their own home.
An über-minimalist can make a room personal by…
In a minimalist interior, it's much more important to pick things that do tell a story — and it can be as simple as a coffee table you picked up while in Italy. But I would never tell a diehard minimalist to add more because I'm so envious of the capacity to live with so few things.
And my advice to hoarders…
You have to break through it in order to live beautifully. There's absolutely no way around it. There are ways of living with lots of things — I personally live with lots of things — but when you stop seeing what you have and you don't know what you own anymore, then you're veering into hoarder territory.
When having guests over for a dinner party…
I set out fresh flowers, cut short and all the same species, like tightly packed roses. I'm not into lilies and daises — I call them cartoon flowers.
My tip for setting a good table…
Mix. I have $3.99 placemats and custom monogram Nymphenburg plates, glasses from the Forties and from Val Saint Lambert. I can't really deal with a table that's set with the finest of everything.
And I drink…
Patrón Silver and soda with fresh lime juice, shaken. Or a good red wine.
My favorite vintage stores in New York…
The Garage and Showplace Antique.
The design bug came from…
I grew up around design. My mom is a decorator and I grew up with rooms constantly evolving. I'd come home from boarding school and, suddenly, my bedroom was my sister's room and her room was the gift-wrapping area. Most children have to take out the garbage; my mom would make me rearrange the furniture. I'd spend childhood trips to France watching her stress out over Souleiado or Pierre Frey fabric.
My design mantra is…
Assembled and collected over time. Not heavy on color, very heavy on layering and texture. I use about 90% of vintage, almost nothing new. And I'm constantly inspired by new periods in history and combinations of periods. I'm not loyal to one particular era.
The first room I ever did…
I was 13 and turned an unfinished section of the basement into my bedroom. It was gray, red and white — which is never happening again. To be clear, that was my Eighties moment.
If not an interior designer, I'd be…
An estate jeweler.
My Target collection is…
Based on pieces I've bought myself over the last 20 years of traveling. There are brass hexagonal vases like the ones I found in the metal market in Thailand. The decorative urchins are based on really fine porcelain ones I found in a gallery in Capri. I have mine under a glass dome on a table in my living room. They're fantastic as decoration, but for Target I made them heavier and more durable so you can place them on a fireplace mantle or bookshelf and use as bookends.