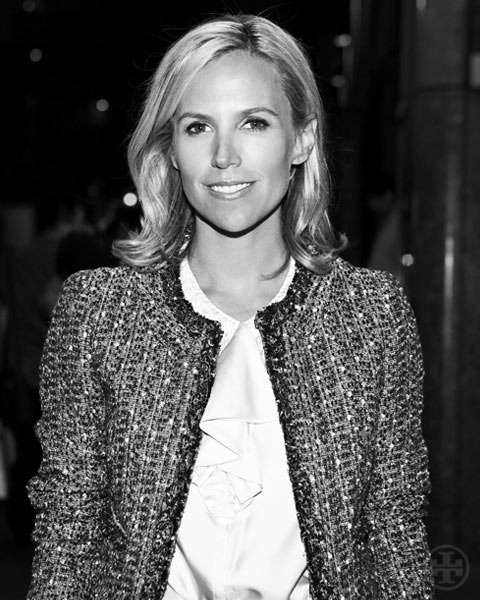 Why is this cause so important to you?
It's personal. My father passed a way a few years ago from cancer. Like others, I know too many women who have been affected by breast cancer, and I feel passionately about supporting both research and patient advocacy.
How are you supporting Breast Cancer Research month?
For us, it's a year-round cause. Our company and the Tory Burch Foundation work on partnerships and events with the BCRF and Memorial Sloan-Kettering Cancer Center throughout the year to drum up more support for the cause.
How can your customers get involved?
First, they can shop for a cure, helping to fund critical cancer research. For Breast Cancer Research month, we thought two of our favorite (and best-selling) accessories — our iPhone case and studded wrap bracelet — would look especially good in hot pink. 15% of proceeds will benefit the BCRF. They can also volunteer their time and energy (learn more here and here).
What do you wish more people knew about the cause?
That there are so many incredible people and organizations around the world that are dedicated to finding a cure and improving patient care. In order to do what they do best, they need our help. All this month on the Tory Blog, we'll be highlighting a few of them, like MSKCC's Dr. Clifford Hudis and Dr. Eva Andersson-Dubin from Mount Sinai's Dubin Breast Center.