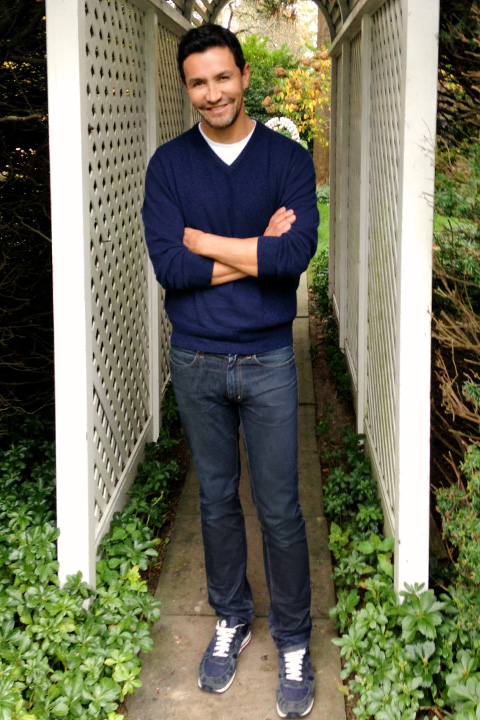 Advice from the man who creates extraordinary events — both intimate and grand
Your favorite holiday decor…
I make evergreen garlands with magnolia leaves and pine cones or wreaths made from fresh herbs. They dry perfectly. You just have to leave them there and they smell delicious.
Party prep advice…
I think you should have flowers in the foyer — it's the first thing your guests are going to see. Then a small arrangement in the living and dining rooms. I have used water glasses for dinner parties, putting six on a table with flowers and candles. You have to be creative.
Any tips on actually arranging?
Always give each stem a little room. It shows the shape of the flower. People can appreciate it more. I mix the same shades; you can see them better. I don't go for strong contrasts — it's a personal thing.
Vase you like best…
Always pottery, often blue and white. It's nice when the vase blends with the color of the flowers so you are not looking at stems in dirty water.
Fail-safe flower to give someone…
The peony. You can get them from the South of France, Chili, Holland and, more locally, California. Peonies are always my favorite. Cut them on a vertical angle right before placing them in room temperature water. Every two to three days, change the water and cut them slightly.
What about for a man?
Green and white parrot tulips.
Biggest mistake people make with flowers…
They don't cut the flowers and they peel off the brown petals on the outer part of the rose…. It's like taking skin off someone.
Best smelling flower…
Lily of the Valley
What's your scent?
Black Orchid by Tom Ford. It is very masculine and very sexy.