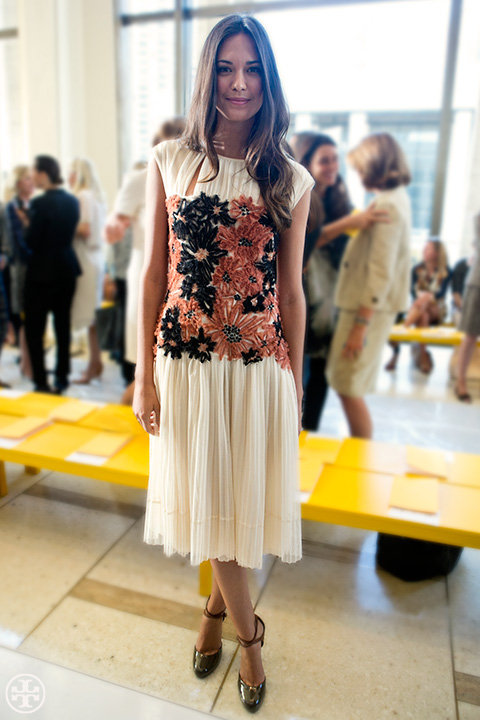 The House actress chats with us about what she's up to this holiday season.
My favorite holiday tradition…
I come from a really big Cuban family so we have a huge party. The whole family gets together, we roast a pig and open all of our presents at midnight.
My tip for staying chic at a holiday party…
Never forget to wear lipstick because that's always super-fun. And if you're wearing something that's sort of plain, it will give you a nice pop.
My holiday getaway is…
Cape Town. My husband and I are going on a safari.
And I'm packing…
Lots of sunblock! A good hat for protection. And I might do safari chic — you know, bring some khakis.
My favorite travel find…
I always pick up trinkets and souvenirs for my house, but earlier this year when I went to Thailand, I got these really cool harem pants — they're fantastic. I wouldn't have found them anywhere else.
The best gift I've ever given…
I gave my husband Dave tickets to the New York Giants vs. Minnesota Vikings game in Detroit two years ago.
And received…
He took me to Disney World for my 26th birthday. We had a blast.