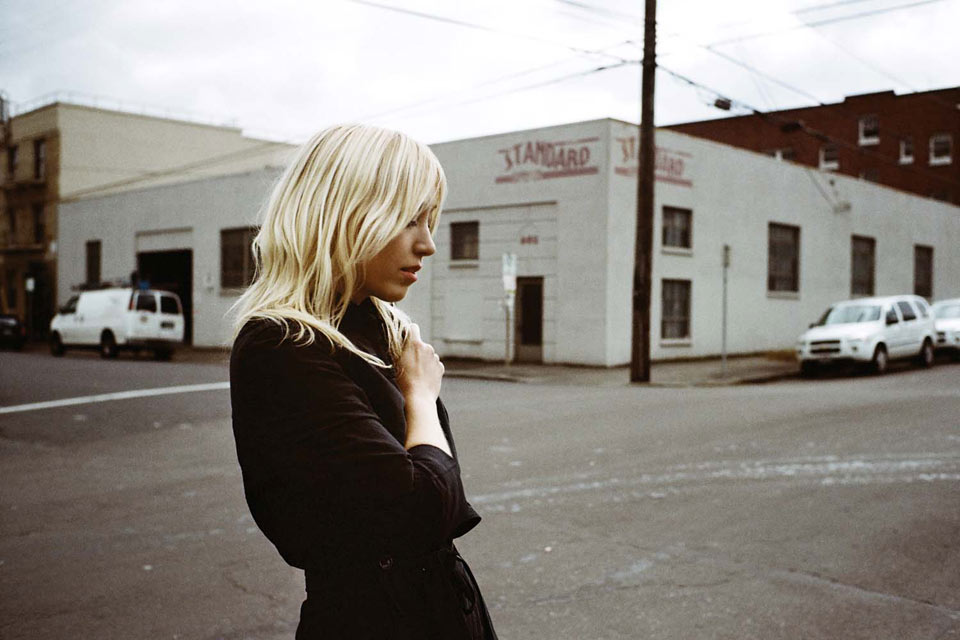 We got five minutes with the Portland-based singer-songwriter before her gig at Rockwood Music Hall tomorrow night.
I love my job because…
I get to meet interesting people and see new cities.
The song that changed my life…
Hey by the Pixies.
Album I never get tired of listening to…
Elliott Smith's XO
Favorite venue to play…
The Mar-Va Theater in Pocomoke City, Maryland. It's an old theater – it's really beautiful – and we had one of the most magical shows there with Scars on 45. I also love the Casbah in San Diego and The Hotel Café in LA because I've played each of them a million times and they feel like home.
Favorite thing about Portland…
Everything I want or need is just a walk or a short drive away. I love Powell's bookstore, it takes up a city block and is the most incredible bookstore this country has. I love touching and smelling those old books and they have a great art book collection. I also love hiking through Forest Park, it's gorgeous and right above the city.
I would describe my style…
Annie Hall meets Patti Smith.
The best advice I ever received…
Do the best work you can at the time and don't overthink things.
My guilty pleasure is…
Definitely Shellac nail polish. It's nice to have a great manicure but still be able to beat up my hands on the guitar. But anything that stays on your fingers that long can't be good. I am afraid it's going to kill me.
My first concert memory…
George Michael, The Faith Tour. It was at the Shoreline Amphitheatre in California. I was 14 or so. I had such a crush on him – little did I know.