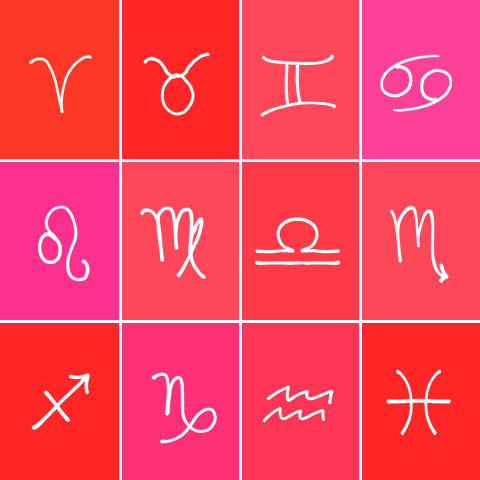 Astrology expert Susie Cox tells us what to expect now that we're in the fire sign of Sagittarius (November 21st – December 21st).
Sagittarius
Happy Birthday, adventurous Sag! You are always seeking excitement and new experiences. The most exciting days for you this month are December 11th to 13th, which is the new moon. Do something wild!
Capricorn
Mars is still in your sign and will join Pluto on November 27th, the day before the eclipse of the moon. Plan to meet with people in positions of power.
Aquarius
Aquarian power dates are December 15th to 17th, which are perfect days to get together with friends. You will feel unusually social.
Pisces
Pisces are naturally kind. Your days to give are November 21st and 22nd, which happens to be Thanksgiving. Perfect time to open your home and your heart.
Aries
Aries is the sign of the self and you have to focus on yourself — it's your destiny. On December 7th and 8th, you will be rocked by someone else. Hold on for a wild ride.
Taurus
Taurus and Scorpio are the signs of money and November 27th will be a money day for you. Be bold, and you'll get what you want.
Gemini
The full moon is in Gemini this month, but it's not just an average ol' full moon; it's an eclipse of the moon on November 28th. Define what you want to change, and it will happen.
Cancer
Your sign loves to entertain family and friends. The perfect weekend for a holiday party is December 1st and 2nd. Make it wholesome and homey.
Leo
Your power date is December 3rd, which is a perfect time to treat yourself with something you've never done before. You will want to break through a barrier.
Virgo
Virgo craves efficiency and you have a couple of very operative days this month. Plan to reorganize your finances or speak to advisors on December 5th and 6th.
Libra
Libra is the sign of the diplomat or the negotiator. Your most persuasive day this month is December 8th. Whatever you want you will probably get on that day.
Scorpio
There is a big party of planets in your sign this month, which gives you even more power. And for extra Scorpio intensity, the moon joins them all from December 9th to 11th.