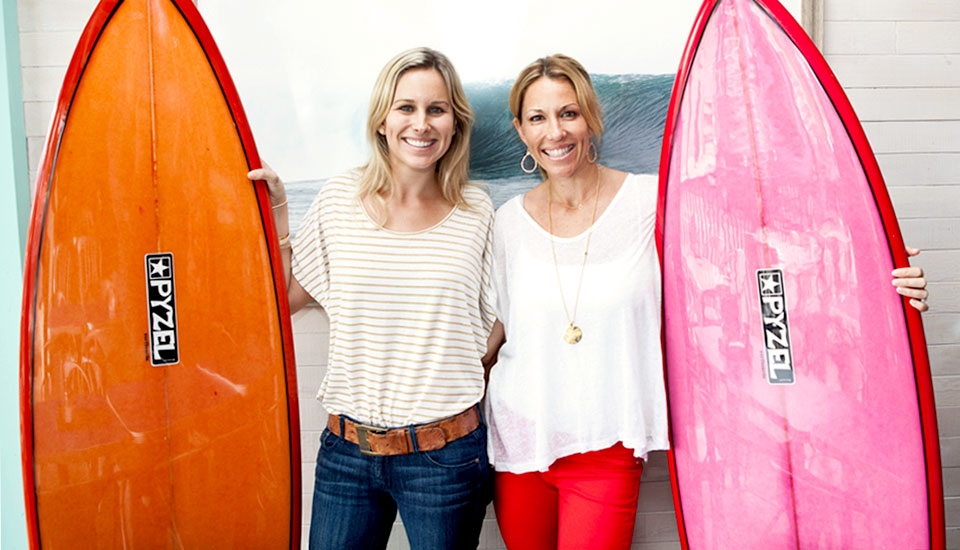 When the craving for a burrito stuffed with wild-caught Cajun fish hits, head to Wahoo's, a taco spot with a Mexican/Brazilian/Asian menu and a Hawaiian surf-inspired vibe. The two Honolulu-based Wahoo's are owned by sisters Stephanie Pietsch Gambetta and Noel Pietsch Shaw, who spent 10 minutes with us.
When starting a company you must…

Stephanie: Have a clear vision of your long term goal.
Noel: Be confident and full of energy.

The best business advice you've ever received is…

Stephanie: Each day is a new day.
Noel: To rely on your network and to develop a board of those more experienced than you. People like to help. You just need to ask.

I love what I do because…

Stephanie: It's a vehicle to touch so many people.
Noel: I'm never in the office stuck behind a computer. It feels wonderful to create jobs.

Never be afraid of…

Stephanie: Taking a calculated risk.
Noel: Your weaknesses.

My best talent is…

Stephanie: Like a true mother I'm a multitasker.
Noel: I'm willing to do anything. I wear many hats.

My biggest challenge is…

Stephanie: Finding a comfortable balance between my professional and family lives.
Noel: Living for today and not worrying about the future.

I have overcome those challenges by…

Stephanie: Managing expectations.
Noel: Celebrating the highs of each day and enjoying where I am today.

I hope…

Stephanie: My passion for trying new things continues to grow.
Noel: My kids look at my career and are proud.