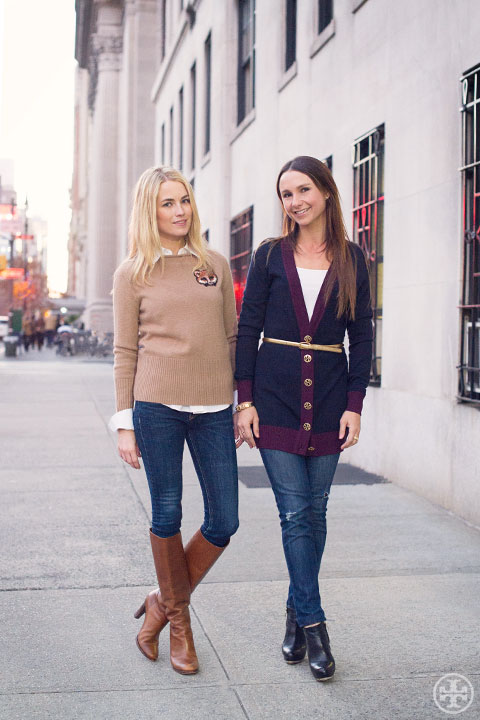 9:00 AM

Wake up next to my pup Finn; we are both exhausted! I got back from L.A. yesterday where I did a Michael Kors shoot for Vogue Japan, shot by my friend Claiborne Swanson Frank. It was an amazing shoot. I need an extra large coffee.

10:00 AM

Get to work and start the edit for my March "Feel Good Fashion" column in Marie Claire about ethical fashion. Love the organic cotton Behnaz Sarafpour pants I shot!

12:00 PM

Emails, emails — playing lots of catch up! After working with Soludos to design a pair of espadrilles benefiting Friends of Finn, I've been approached by a ton of brands wanting to do something similar. I'm exploring all my options and putting together some mood boards to show designers what direction I want to take.

2:00 PM

OK, time to leave and get ready for the party! I head to Bergdorf Goodman, my go-to for all things hair and makeup. Dennis gives me a blowout and Sparrow does my makeup — straight hair and minimal makeup except for the killer smokey eye.

5:00 PM

Trying to decide what to wear. I always wait until the last minute. My options are a short Marchesa dress (borrowed), a pink Michael Kors dress and a tangerine Balenciaga that I wear all the time because it's so cool. I have no problem wearing something more than once!

7:00 PM

Photo call with my co-chair Georgina at the gala. Head to my tables to make sure seating is in order. I like to put people who don't know each other together. (I have a pretty good record — two friends I seated next to each other just got engaged!)

10:00 PM

Party time! We've raised all the money we wanted to. It's time to unwind and enjoy. Too bad Finn can't be here; he would love it!
Georgina Bloomberg (right)
6:50 AM

Wake up. I have five dogs and a pig that sleep in my bedroom but thankfully only three of them are interested in sleeping in my bed each night. My favorite thing in the world is seeing their faces first thing each morning and having a few moments of cuddling with them before we get up.

7:00 AM

Let the dogs and pig out. Turn on the TV so I can see the local news. I make all the animals their breakfasts as The Today Show starts.

8:00 AM

Head to the gym for a quick workout and stop by the barn to make sure all the horses are OK. We have four retired horses, two rescue miniatures and two rescue mules.

10:30 AM

I head into the city for two meetings. The first is at ASPCA with whom I also work, mostly on equine welfare issues. I love the people who work there and everything the organization does.

12:00 PM

Head home to meet a friend who works for Best Friends Animal Sanctuary, an amazing facility in Utah. Today we are discussing some issues with dogs in New York City and what can be done to lower the amount that are put down.

1:30 PM

I grab a quick lunch and walk my dog Chopper. The others all stayed in the country for the day, but he likes to come everywhere with me and has barely left my side since I adopted him in January.

5:00 PM

I start getting organized for our big night. I meet Nick, who is doing my makeup. We chat for a bit and then he gets to work.

5:30 PM

I slip my dress on and give Chopper a big dinner and a kiss and head out the door. We have worked really hard getting tonight's event set up so I am nervous but excited.

10:00 PM

The event goes beautifully. We have a great time celebrating and catching up but most importantly, we raise a ton of money for raids and awareness about puppy mills.

10:30 PM

We head out for a drink and to relax after a long evening and many months of planning. This is when the Friends of Finn committee can all catch up since we don't get to see each other, face to face, very often.

12:00 AM

After a few drinks I head home, grab Chopper and take a car back to the country to see my pig and other dogs. I fall asleep wrapped around my biggest rescue dog, Hugo, and think about all the other dogs we will be to be able to save after tonight.