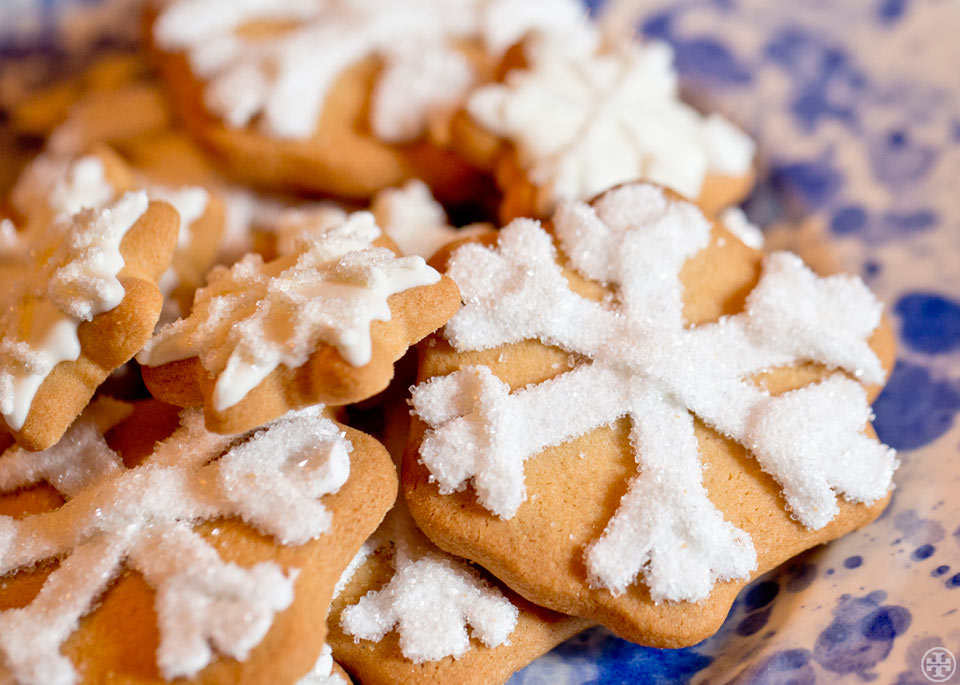 New York's baking virtuoso on everything you need to know to achieve holiday cookie nirvana.
Deck the…Tree
I always love to add a few cookies as ornaments to my Christmas tree. Before baking the cookies, cut a hole where you can thread a ribbon through to create a cookie ornament. Decorating cookies with my kids and hanging their edible art on the tree always adds a "homemade" touch to my holiday décor.
The Sweet Stuff
Once my stockings are stuffed with presents, I top each stocking off with an individually wrapped cookie. Who wouldn't love a sweet treat as they open the rest of their holiday gifts?
The Perfectly Shaped Cookie
To keep the shape as true to form in the bake process, here's the inside scoop: make the dough in advance, roll it out and freeze. On a separate day, cut your cookies into different shapes and put them in the oven to bake when the dough is still extremely cold.
Ice Like a Pro
Use an offset spatula (or your fingers) to spread your frosting around the surface of the cookie! If you see big air bubbles, grab a toothpick to poke it out before the icing sets. Expert Tip: Use a toothpick when the icing is wet to combine colors and get a "feather" look to a cookie. You'll look like a pro without much effort.
Cookie Decorating for Kids
Not all moms are bakers like me, but they love the holiday activity with their kids. If you want the fun of decorating without the mess, Color Me! Cookies are the trick. White iced cookies are the perfect canvas for any little (or big) artist. Edible food-coloring markers in different colors allow your little Picasso to be artistic without the mess.
My Entertaining Trick
When throwing a themed party, put a decorative cookie on top of each cupcake to incorporate your party theme. Decorate a few little cookies (candy canes, Santa hats, snowflakes) and place them on top of your holiday cupcake selection.
Table Talk
I love to use decorative cookies as place settings to set the mood of my table and incorporate a theme. An edible treat on each plate will definitely impress your guests.
Last But Not Least
Decorate on a separate day. If you do all the preparation the day before, you can focus on having fun and making sure your holiday traditions don't lose their sparkle. :)