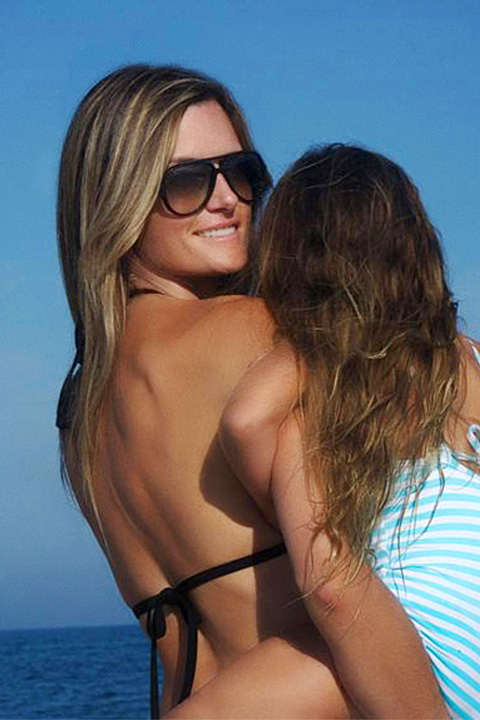 The LiloTati designer and mother of two on Montego Bay's best spots for a little R&R and…ice cream.
What I'm packing…
A ton of bikinis, a few sarongs, a beach bag, running shoes, tennis whites, comfortable after-sun clothing and a couple of nice sun dresses for dinner at Round Hill.
Bikini or one-piece?
Bikinis only.
Beach bag essentials…
Natural sunscreen, sunglasses, trashy magazines, iPod, baseball cap and beach toys for the kids.
During the day I will…
Have a late breakfast with lots of Jamaican coffee, lounge by the pool with the kids, walk to the Beach Bar for lunch and then play at the beach. We'll end the day at The Tryall Club's Great House for afternoon tea and ice cream.
And at night I will…
Have a delicious Jamaican dinner at home, then maybe head over to Round Hill with friends for after-dinner rum drinks at the bar.
My children love to…
Swim, play in the sand, drink banana smoothies and go to The Tryall Club commissary for ice cream.
We have fun by…
Playing card games, catching lizards, finding tiny hermit crabs and driving the golf carts all around The Tryall Club compound.
Favorite Jamaican cocktail…
Planter's Punch served with a bowl of fried coconut chips.
Favorite Jamaican meal…
Jerk chicken with fried plantains, rice, peas and chocho.
Music on my playlist…
Old-school reggae: Gregory Isaacs, Dennis Brown, Peter Tosh and Bob Marley, of course.
Travel tips…
Bring lots of cash in small bills — it's fun to buy things at the local markets, but don't expect to get change. And try to arrive at night when the airport is near empty.
Secret only a local would know…
August is one of the best times of the year in Jamaica. Not as hot as you would imagine and no crowds, just a light population of mostly European tourists.
Best undiscovered beach…
Doctor's Cave in Montego Bay.