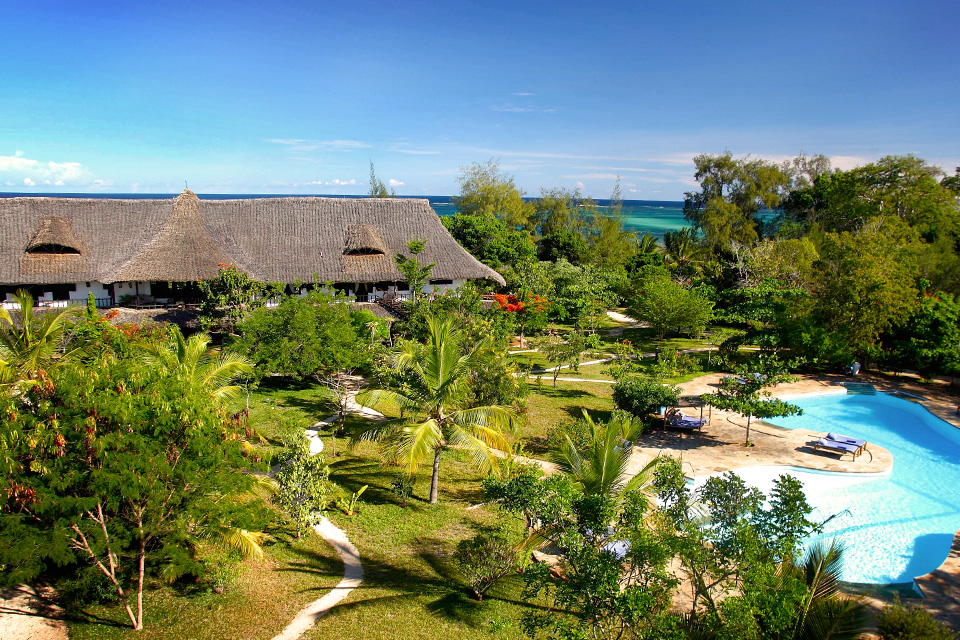 For this expat, the holidays at Kenya's Kinondo Kwetu resort are a truly magical time.
My favorite local holiday traditions…

When I lived in the African bush we watched the local tribes, warriors and women dancing and singing; toasted the New Year sitting by the campfire with friends and guests; looked at the millions of stars and determined what was what, and went on midnight game drives. Whilst living at the beach — watching the local coastal tribes dance and sing on the beach; waking up and seeing the sea turtles' tracks in the sand where they've laid their eggs; going for a swim in the sea at sunrise, and going for a long walk along the beach.

I decorate my house with…

Shells on strings, which we make with the children and which also decorate the Christmas tree. We also have little white Christmas fairy lights and lanterns and Christmas crackers made from recycled paper everywhere.

We always cook…

Swedish cinnamon rolls and lots of locally caught fresh fish cooked in coriander, ginger, lime and chili. Plus, we have kingfish carpaccio, giant prawns on skewers, crab linguini and other delicious local seafood dishes.

For Christmas Eve we always…

Have Father Christmas come and greet our guests on the beach. He hands out small gifts made in the local village of Kinondo. A seafood dinner follows on the beach with lanterns and, afterwards, we listen to local drummers.

And for New Year's Eve…

There is a party on the beach with music, dancers, acrobats and drummers.

My cocktail of choice is…

A Dawa, a cocktail made in Kenya with vodka, mint, limes, lime juice, crushed ice and honey.

On my holiday playlist…

We have the infamous Kinondo Kwetu playlist. It's the perfect mix of tribal and local Kenyan-Swahili music and then thrown in are Christmas carols, a little Nina Simone, Frank Sinatra, Edith Piaf, Ella Fitzgerald, Louis Armstrong, Etta Jones….

Secret only a local would know…

We go for a picnic at one of the treasure beaches that can only be accessed by boat since the beach is in between cliffs. It's the place to be if you want to skinny-dip!