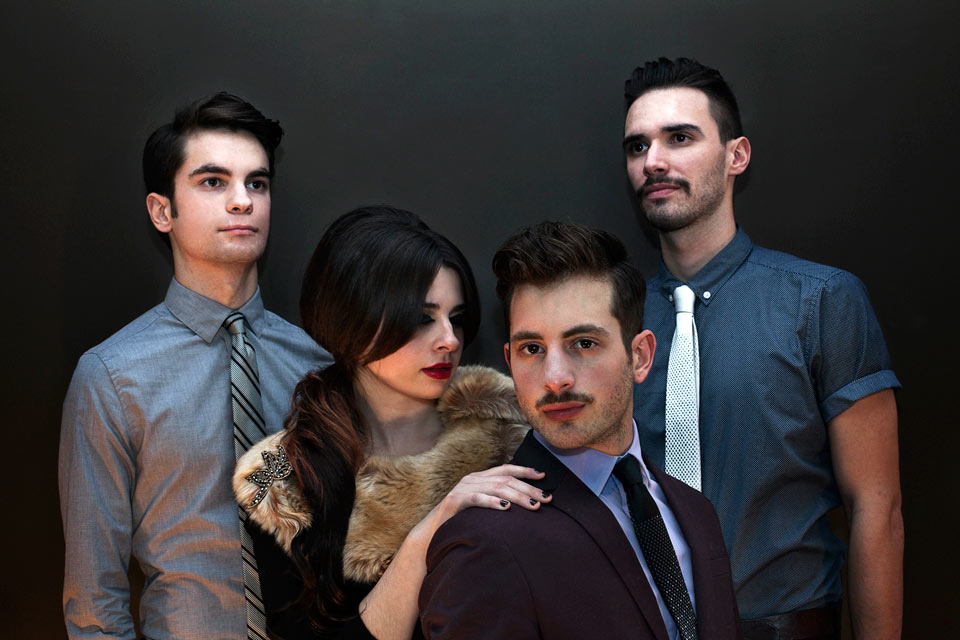 Night Panther on their catchy song Snudge (featured in our Resort 2013 video) and making sex pop.
What exactly is "snudge"?
We're unsure if "snudge" is a technical word. The song is about being perpetually stuck in uncomfortable situations with lovers, friends and family. The word snudge sounds like being helplessly stuck, regardless of its actual meaning (if there is one).
Define your sound…
"Sex Pop" — pop music that looks, feels and sounds sexy.
How did you meet and what made you think, 'Must make music together'?
Long story short, we met in high school. This girl would throw a huge party every week for about a month and we always saw each other there. We've been in bands together ever since, but it was never quite exactly the music we wanted to make. As soon as we realized that, we started Night Panther.
Album or artist that changed your life.
Born To Run by Bruce Springsteen and A Night at the Opera by Queen.
What are you listening to right now?
Lots of top 40 radio, Orchestral Maneuvers in the Dark, and Dean Martin.