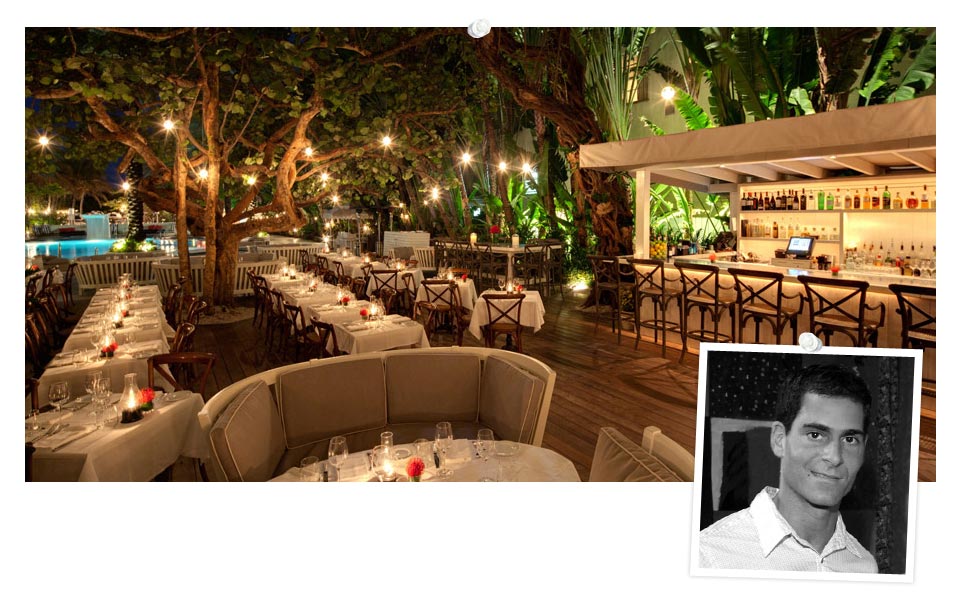 Art Basel, the Tony Melillo way. The ATM designer on navigating the city while the international art world descends.
During Art Basel, Miami is…
Like New York on a beach, with a lot of people who look very different compared to the usual Latin crowd that comes to Miami throughout the year.
My Miami uniform is…
For day: A white V-neck ATM tee, cut-off Margiela shorts and no-lace Margiela sneakers. At night: a navy Lanvin blazer, a white V-neck ATM tee, APC jeans with those Margiela sneakers or my new favorite shoes from Bottega Veneta.
During the day I will…
Do one or two things and that's it. The most gets done on the day before the actual opening of Basel.
At night I will…
Try to go to a cool book party and one dinner — but not to everything. It seems odd to me to be everywhere.
My favorite spot for a nightcap is…
The little bar at The Raleigh Hotel — still chic after all these years.
You can find the best coffee at…
David's Café. It does and will always have the best Cuban coffee!
I always make sure to plan one dinner at…
Mr. Chow. The chicken satay in peanut sauce has never changed after all these years — yummy!
My favorite party of the week is…
This year, it's a book party I am hosting with my best friend Kelly Klein at The Webster for her new book Pools: Reflections.
Best people watching…
Nowhere is better than the Starbucks on Lincoln Road and Meridian Avenue! Simple pleasures of a Miami local like me!
To avoid the crowds…
Below Fifth Street is best for low-key days and nights. There's a great local beach on Ocean Drive and Third Street. A walk or a bike ride to the point with some Joe's Stone Crab and key lime pie is pretty special.
Only a local would know about…
Pura Vida Cafe has the absolute best açaí bowl anywhere. It's a little shop owned by a lady from Rio and is an absolute must! Plus, you can see some of the hottest Miami locals getting their energy fix there.