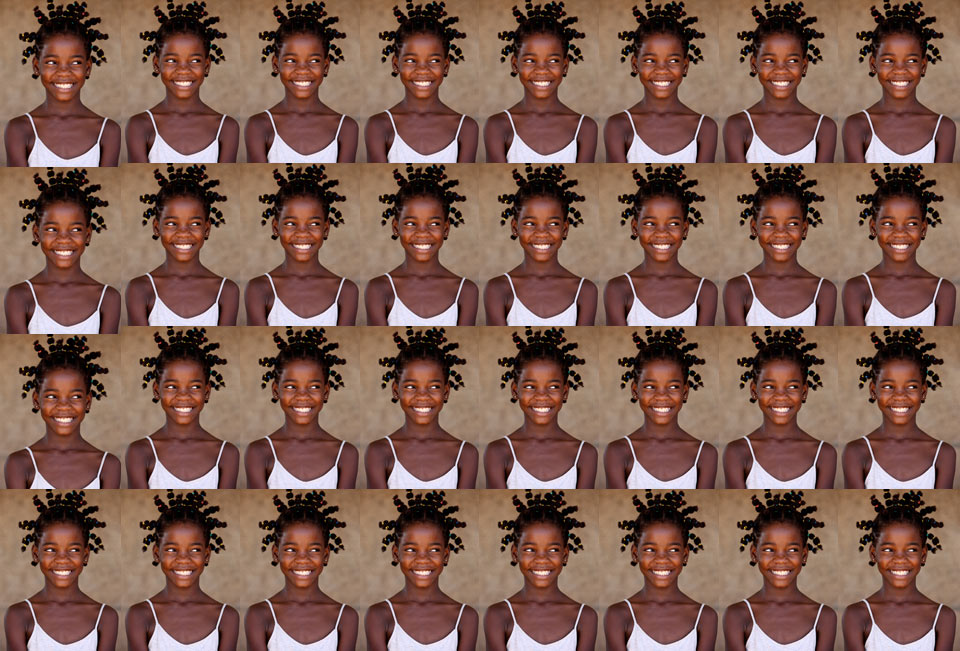 For The Book of Happiness, photographer Joseph Peter visited 50 African countries and took 150,000 pictures of people laughing and smiling. It is a singular message of hope.
The best part of making this book was…
The inspiration it gives. Seeing positive images of Africa each day feels like visual energy drink, a frequency of optimism or something in that direction….
Meeting Nelson Mandela was…
An honor and that much more special to do so with his grandsons Ndaba and Kweku, whose foundation is for a positive image of Africa for the next generation (which Ndaba articulates in the foreword to this book). Nelson inspired the bid for the World Cup on the African continent, so to have the opportunity to give him these images, taken from so many nations, in one book felt like a journey come full circle, a truly moving experience. His voice was grand, and when he smiled the room just lit up!
A key to happiness may be…
The beautiful faces in this book.