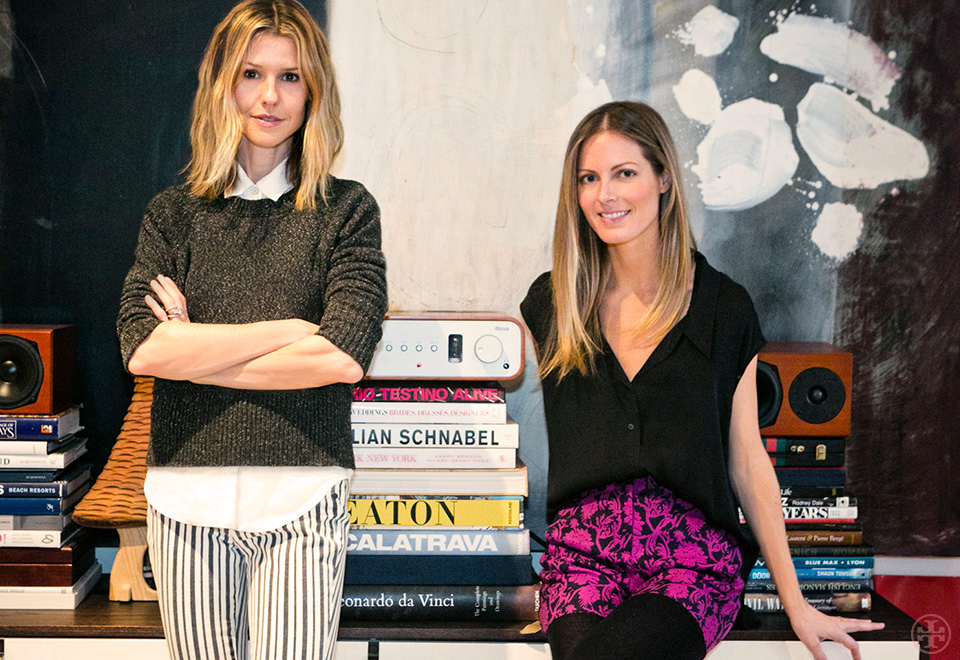 One thing I do every new year is…
Eleanor (left): Clean out my closet — keeping the classics and giving away last season's trends.
Ferebee: Donate things I know I won't wear anymore. I try to hang on to anything that is high-end designer (in case one day I have a little girl to pass it along to!), but with the rest, the rule is if I haven't worn it in the past couple of years, I most likely won't wear it again.
Trends I'm loving right now…
Eleanor: I love textured fabrics like rich brocades and velvets. They feel decadent and old-worldly.
Ferebee: I'm always excited when resort hits the stores, because by now I am tired of winter clothes, and it gets me excited for a little warm-weather getaway. I love the new bright, boho look…especially Peter Pilotto and Erdem prints. I also love the new citrus hues.
Color I love right now…
Eleanor: Bordeaux.
Ferebee: Navy! One of my best recent purchases was a nice navy overcoat I bought in Paris during Fashion Week.
Best way to inject color and print into your wardrobe…
Eleanor: I love mixing prints with common color ways. It's a fun way to make a statement with new-found pieces and old favorites.
Ferebee: Don't be afraid to mix prints. Also, it's always fun to inject color with accessories or shoes — a monotone outfit can look great when paired with a bright, color-blocked shoe or bag.
The best way to combat the sartorial winter blues is…
Eleanor: By creating a bold new look – cutting your hair short, wearing something unexpected or putting on a bright lipstick.
Ferebee: By taking a long weekend somewhere warm and leaving behind all those heavy winter clothes!