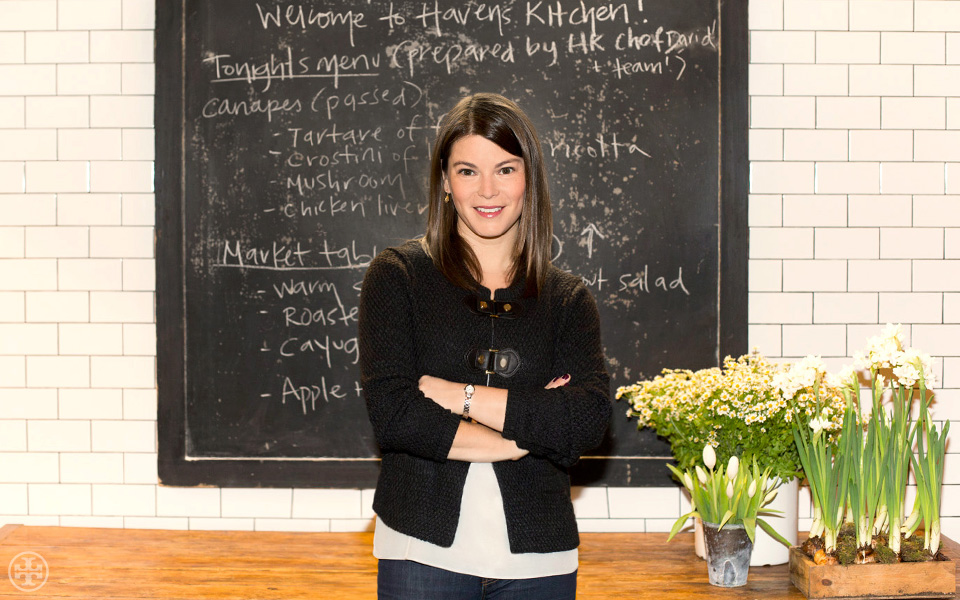 The author and Top Chef judge on BBQ indulgences, Last Suppers and daily hot chocolate cravings (recipe below).
The best thing I've tasted in the last year…
Too many delicious indulgences to count but one that stands out was the slow-smoked brisket at Franklin Barbecue in Austin, TX. It's owned by two young chefs but somehow feels as if they have been cooking there for generations.
My cooking specialty…
I don't have a specialty as I am not a chef in a restaurant anymore. I was trained classically in French cuisine, but I think life, travel and your own palate drive what you gravitate to in the kitchen. When I have time to cook at home or for friends and family, I tend towards simple but flavorful food with world influences.
And that includes…
In winter I love making soups and stews and try to make a vegetarian one every Sunday to eat throughout the week. I love braising meat with red wine and potatoes as equally as I adore grilling fish and seafood with Vietnamese fish sauce, lots of lime and chilies. I love eating dessert but do not bake that often. When I do, it is usually something with chocolate, banana and peanut butter as it is my husband's favorite flavor combination.
I serve this spiked hot chocolate…
My father loves hot chocolate and drinks a cup every day, all year round. He taught me that there is never a bad time to indulge in it. I drink it as a late afternoon snack with marshmallows or after dinner as dessert on a cold winter day. Using the best quality dark chocolate you can afford is the key.
My Last Supper…
It's almost impossible to know what I would eat as my last meal since my cravings change day to day, minute to minute. Right now I want sea urchin pasta with chilies and roasted tomatoes in olive oil, a charred-but-still-rare porterhouse steak, buttery mashed potatoes and butterscotch pudding for dessert…with a big glass of Barolo!
Spiked and Spiced Hot Chocolate Recipe
Serves 4
4 c whole milk
5 oz bittersweet chocolate, coarsely chopped
1 tbsp regular cocoa powder, plus extra for sprinkling
1 tsp pure vanilla extract
1/2 tsp ground cinnamon
1/8 tsp ground cardamom
1/4 tsp ground chili powder
Pinch kosher salt
1/2 c medium-sized marshmallows, store-bought
2 oz aged dark rum, bourbon or mescal (optional, for cocktail version)
Place all ingredients in large saucepan and stir to combine. Set over medium heat and bring to a simmer, then lower heat and whisk vigorously with a balloon whisk to froth up slightly. For a creamier texture use an immersion blender for 30 seconds. Once mixture is steaming hot, serve in mugs with marshmallows and a sprinkling of extra cocoa powder.
To make a cocktail: Add one ½-ounce shot of the spirit of your choice above per cup to the hot chocolate mixture just before removing from heat. Whisk well to incorporate then pour and serve.