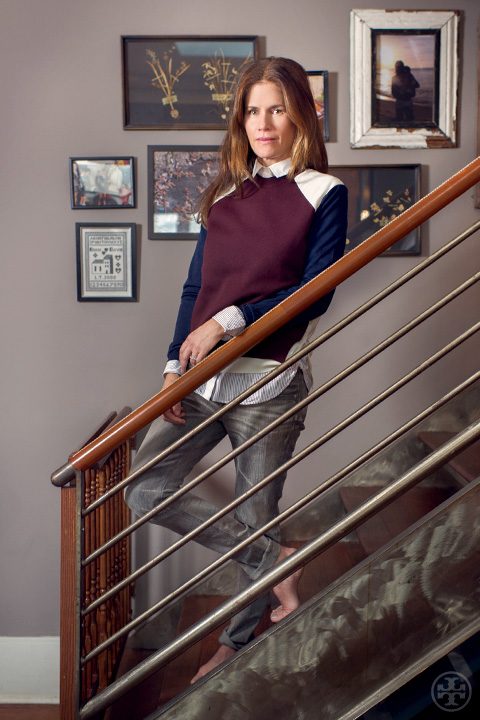 The beauty insider talks daily routine, packing for Antigua and French magnesium.
What did you pack for Antigua?
What did I not pack! Lots of presents. I surprised myself and actually packed efficiently: linen Balenciaga trousers; Eres bikinis, a Panama hat and six summer dresses; a few evening dresses, and a coral Céline romper. Some Rag & Bone cut-off jean shorts, cut-off khaki shorts and a white cotton boyfriend button-down shirt. Céline and Oliver Peoples sunglasses. A deck of cards. Grace Coddington's book Grace and Dearie: The Remarkable Life of Julia Child. Also: my iPad with Tory Burch iPad case, sleeping shorts with camisoles by Stella McCartney and Steven Alan, and exercise resistance bands.
Phew! Anything else?
I brought a ton of sunblock. Anthelios La Roche-Posay is my favorite. For an expedited tan without the burn, I mixed Bain de Soleil's orange gel with high-SPF sunscreen. I forgot my makeup, aside from some Revlon bronzer and 3D mascara. Other products I brought were Dr. Hauschka's Rose Day Cream; La Mer's soft cream and lip balm; a Serge Normant hair mask and shampoo and, lastly, the Coconut Scrub and Cleanser and Gentle Lactic Exfoliant by Eminence.
Your look is…
Natural chic.
When you're home, what's the first thing you do in the morning?
Currently we make a fire because we're still without heat since Sandy! I'll have a cup of green tea or hot water with lemon while I'm making Dash and Gray's breakfast. Some mornings I'll go to BBS (Body By Simone) and do a class. Then it's a shower and getting everybody out of the house on time!
…And the last thing before bed?
I'll relax with a cup of Sleepytime tea and a good book. I'll also give David [Neville of Rag & Bone] a facial massage to unfurrow his brow when he's sleeping — he sleeps better for it. Sometimes I'll have warm water with a French magnesium called Mag2.
Best advice your mother gave you…
Don't ever wash your face with soap. Also, when I was a little girl with thin hair she brushed it with rosemary oil and suddenly I had a thick mane!
Colors you love for the new year and spring…
Definitely lots of greens and blues, like the Caribbean. I love the depth that comes from the blues and the vividness brought in by the shades of green. For lips, juicy grapefruit colors with pops of peach and coral.
Bizarre industry secret…
Mix vivid, highly pigmented eye shadow colors (flat or metallic) with your lipstick to create an even more velvety, saturated hue. Putting hairspray or eyelash glue on the eyebrows to set them.
When in doubt…
Sleep on it!