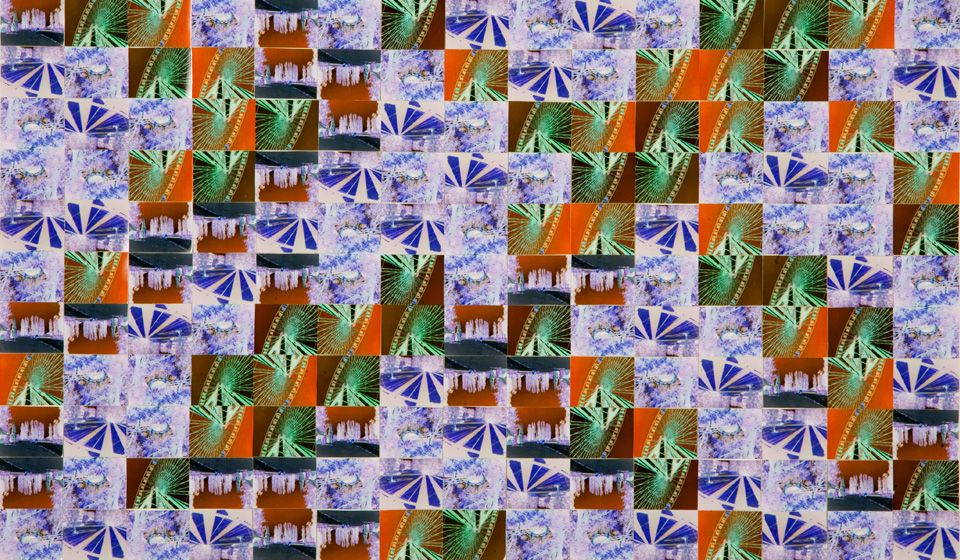 What's in a Holly Zausner photo mosaic? How about a defunct amusement park in former East Berlin and a tiger or two? Here, the New York artist talks about her films and the cool collages she creates from their stills.
The art bug bit when…
I was 11 years old, studying with a local sculptor and made a nude self-portrait. I felt connected to myself and the world around me. I knew then I had to be an artist.
My work is…
About the history of film, painting, the life of a city, what it is to be an artist, the struggle for meaning in contemporary life.
The inspirations behind my film Unseen…
Early German silent films, science-fiction films, graphic designer Saul Bass (known for his movie title sequences), the city of Berlin, my own personal history and the physical and psychic burdens of the body.
And my photo collages…
The collages are about my memories about making the film. I use thousands of hand-cut stills, change the color and make complex dynamic structures, each one unique. They reflect my ideas about painting and my thoughts about what it is like to pass through the world.
My playlist when working in the studio…
None. I am so focused when I am making collages, I can't hear anything — not even the phone ringing.
The one thing I can't live without as an artist…
Films.
Must-see galleries and museums in New York…
Postmasters, David Zwirner, Petzel and Luhring Augustine. And the Metropolitan Museum of Art never disappoints.
And in Berlin…
Loock Galerie, Barbara Weiss, Neue Nationalgalerie, Bode-Museum and Pergamon.
If I could own one piece of art by another artist…
Any landscape by Van Gogh. His paintings are so alive and physical. They have tremendous energy and are radical in their color and execution, even today. I could look at a painting of his endlessly and be renewed by that experience.