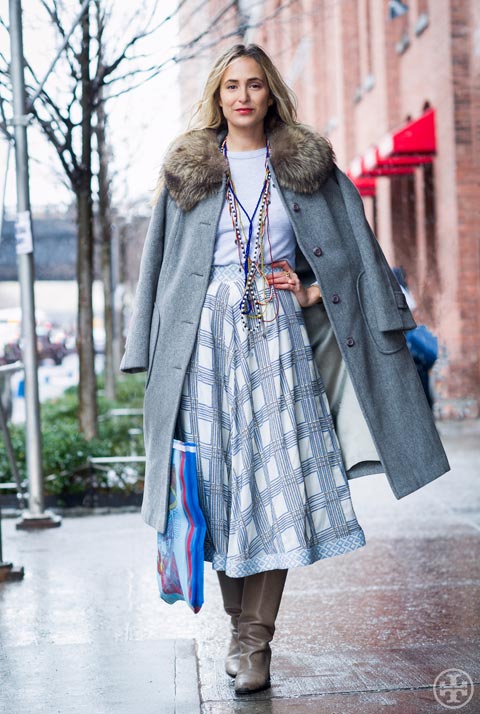 Vogue's Style Editor-at-Large takes us through
one whirlwind evening during New York Fashion Week.
Saturdays during NYFW tend to be so tightly packed that one show bleeds into the next and it's hard to navigate
oneself throughout the night — dinners, parties, cocktails follow one another. Despite almost falling off my chair at
The Beatrice Inn later that night, it was totally worth it. So let's start in the late afternoon…. — Elisabeth

4:00 PM

A fabulous show for Band of Outsiders. It put me in a quirky mood with their Forties-esque music and strange sweater jumpers/turbans.

5:00 PM

From there I hitched a ride with a sister in style (we tend to often wear similar looks) Laure Heriard Dubreuil and Lisa Marie Fernandez, straight to the Alex Wang show. It sort of felt like we were heading to Gotham City and, as always, Wang's dark paradise, thumping tunes and a strong show… I could have gone dancing from there.

6:30 PM

I rushed to Tibi at the Chelsea Piers, a brand I have come to love since finding a pair of leather shorts that I bought some years ago and still wear all the time. The best way to move through fashion week is with a buddy and with me on the tour was my dear friend Harry Brant.
7:30 PM

8:00 PM

9:00 PM

11:30 PM